To protect your valuables from burglars and damage, you should get a safety box.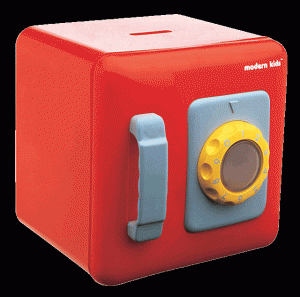 There are many types out there, and the following should give you an idea of their features.
Lifang Safe Box Dimensions
The external measurements of this safety box are 229 (H) x 405 (W) x 335 (D) mm. The packing dimensions are (H) 250 (W) 425 x (D) 375 mm. The door is 5 mm and the body is 2 mm thick. The structure is made of extra strong steel. There is also a digital electronic locking system included.
In addition there is an emergency key and an emergency battery unit. The safety box comes with drilled holes so it can be set up easily. There are also double locking bolts comprised of steel. It is also coated to shield it from rust and corrosion.
Fit-Anywhere Digital Safe Box Dimensions
The Fit-Anywhere box measures 12" W x 8" D x 8" H and is over 550 cubic inches. The security system also lets you program up to eight digits of code. It doesn't come with a key so there is no need to worry about the key being duplicated. The box can be mounted to walls with its extra strong bolts.
The hinges are hidden and the steel is corrosion proof. The safe box weighs 16 lbs and the door has two layers of sheet metal. It is suitable for keeping cash, papers and even a gun.
SentrySafe 500 Fire Safe Box Dimensions
The SentrySafe has exterior dimensions of 6 1/8"H x 12 3/16W x 10 1/4" D. The interior dimensions are 3 3/4"H x 9 23/32"W x 7 9/32"D. The box is fire resistant (30 minute fire protection). The box also comes with key lock.
This unit is UL classified and comes with replacement guarantee. The size of the safe box means it is large enough to put in CDs, papers and other belongings. It has maximum inner temperature of 350 F. The safe box also has warranty. This box can also be used to store USB drives, DVD discs and memory sticks.
Honeywell 2072 Safe Box Dimensions
The safe box measures 12.8 x 14.8 x 12.4 inches. It comes with a digital key lock. After the batteries are installed, the safe box can be programmed to take in any eight digit code you enter. There are also LED lights that help you through the procedures.
For added protection, the box will lock up when the wrong combination is entered several times. To avoid difficulties, an override key is also provided.
The box is made of solid metal and also door bolts. The box weighs 36 lbs and the outer dimensions are 12.38 x 14.75 x 12.38. The package comes with a floor mat, the four AA batteries, the mounting tools, shelf and the override and entry keys.
The safe box dimensions need to be considered seriously. Think of the valuables you want to put there so you can buy the one that can store them all.