Plus size clothes are now widely available for full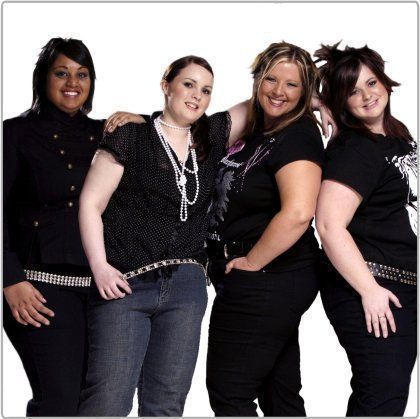 figured people. You can buy these apparel in stores and online. The sizes specified below are for US clothing.
Size Guide
1X (14W) is for those with a bust size of 41.5"-43", waist measuring 33.5"-35" and 44"-45.5" hips. 2X (18W) is for those with 44.5"-47" busts, 36.5"-39" waists and 47"-49.5" hips. 3X is for those with 48.5"-51" busts, 40.5"-44" waists and 51"-53.5" hips.
This is a general guideline only. You should check the size charts from the store you are going to buy because they may use different measurements.
Tips for Buying Plus Size Clothes
Set up a budget first. Compare the costs from various retailers, because some stores may impose extra charge for this size. Extra charges are not standardized however, and many retailers do not impose extra fees. Many online stores also sell them at discounted prices.
Clothing for Pear Shaped Bodies
Your body shape should determine what type of clothes you wear. If you have a pear-shaped body and the weight is carried at the lower portion, choose clothes that emphasize the upper half of your body. This will provide you with a balanced appearance.
The colors should be bright and the necklines detailed. For brightly colored plus size clothes, they are best matched with dark pants, shorts or skirts.
If you carry the weight on the top half, wear clothes that highlight the bottom part of your body. You can do this by donning detailed pants, flowing skirts or trousers.
Clothing for Apple Shaped Bodies
Apple shaped bodies refer to those whose weight is in the middle section. For women, the best choices are A-line dresses or tunics. These clothes will do a nice job of concealing that extra weight.
Look at Different Stores and Sites
If you cannot find the ideal plus size clothes in one site, go to another. The sizes available in online stores also vary. Have a look at different sites until you find the right type.
Compare the style, the features and the price. Make sure you understand the shipping and payment options. Of course you can also check retail stores. They may be cheaper than the ones online.
About Plus Size Lingerie
If you are looking for lingerie, there are specialty stores you can buy from, either retail or on the Net. As a rule though, online stores offer more a varied selection.
Make sure you understand the site's return policy. One of the disadvantages of buying online is you cannot see the item in person. That is why the return policy is important.
Just like with regular clothing, you must look for the lingerie that best fits your body shape. For example, if you have a big chest with small legs, buy lingerie that will show cleavage. Examine the different styles to see which best fits you.
Buying plus size clothes has never been easier, as more and more stores are serving up clothes to suit your needs. Just make sure your measurements are correct so the clothing will fit.