A laptop or a notebook has become an essential tool for work.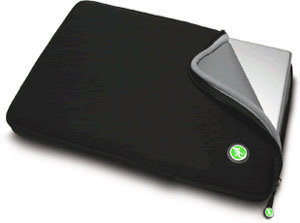 Whether you are working on a product presentation, writing articles, working on school assignments and projects or simply communicating with family and friends; the notebook has made all of these tasks so much easier to handle.
This being said, it is therefore of utmost importance that you keep your notebook in excellent condition at all times. One way to keep it in good shape is to handle it with care especially when you are carrying it around, transporting it from one place to the next.
A notebook soft case can provide your notebook with the right protection. Notebook Softcase Sizes come in different dimensions, depending on the size of your notebook.
A typical notebook soft case however, usually comes in ten-inch sizes, just the right size for your usual notebook.
On the other hand, there are also other sizes available today to best suit your notebook dimensions.
Notebook Softcase Sizes
On the internet, you can readily find various notebook soft cases in different sizes. These may also come in different materials from the usual solid black neoprene cover to the more adventurous and funky designs like batik prints, colorful stripes and other print patterns.
Available sizes, other than the regular ten-inch soft case; start from 9 inches up to thirteen inches; with some even measuring up to seventeen inches for bigger notebooks.
These are ideal for all types and brands of notebooks. You may also inquire with your notebook manufacturer for their recommended soft cases. Sometimes, the soft cases are packaged with the notebook as part of a sales promotion so you may also want to check this out.
Choosing Your Soft Case
A laptop bag can be used for your notebook but this may be a bit cumbersome to carry around especially if you are carrying other bags as well. With a soft case, you can simply slide in your notebook, zip it up and it's good to go.
You may hand-carry the notebook without worrying about getting it scratched or damaged since the soft case provides a protective covering for your notebook. You may also choose to slip the soft case inside your bag along with your other things.
This is especially ideal for students who usually carry a backpack or other school bag since you can easily keep your notebook together with all your other books or school stuff.
The soft case that you choose should be made from a sturdy material with a bit of foam filling to ensure that the notebook will be protected should it accidentally fall off or slip from your hands.
The material should also protect it from weather changes particularly on hot days. You might want to compare and contrast different soft cases for your notebook prior to purchasing your case so you can get the best one that will provide utmost protection for your notebook.