Most Expensive House in the World
For a lot of people, having a house they can call their own is a dream come true. Building a simple house is already expensive enough, but what if the house is built in staggering proportions, with all the amenities and facilities that make for a truly luxurious living?
While a number of people may frown and shake their heads in disagreement, others would simply stand in awe and disbelief over some of the world's most expensive houses.
What is the Most Expensive House in the World?
Out of all the houses around the world considered as the most expensive ones, the Antilla in Mumbai, India takes the cake.
It stands at a staggering height of over five hundred and sixty feet and has around four hundred square feet of living space. The Antilla is owned by India's richest man, Mukesh Ambani who is the owner of a petro-chemical company called Reliance Industries.
It boasts of having twenty-seven floors, with the first six floors solely dedicated as a parking area for all of the one hundred and sixty cars of the family.
Why is it the most expensive house in the world? Only because it costs almost two billion dollars to build, furnish and install all of the luxurious facilities and amenities that will have the family living in the lap of luxury.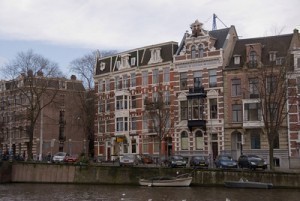 Mukesh Ambani lives in this house with his spouse and their three kids.
The house has private gyms, a ballroom, a movie theater that can seat up to fifty people at a time, a health spa, a good number of swimming pools of various sizes and three helicopter pads on the rooftop.
There are also lounges on several of the floors, 9 elevators, dance studio, a good number of extra rooms for guests spending a night or two at the house, yoga facilities and even an ice spa where the family can enjoy man-made snow throughout the year!
Boasting of being almost four hundred thousand square feet larger than the Palace of Versailles, a house of this size can only be maintained by several staff and housekeepers – about six hundred of them, which the family currently employs.
The housekeepers of course get to stay in the house with the family.
From the looks of it, the Antilla will be holding the title as the most expensive house in the world for many, many years to come. It could be quite a challenge after all, to top the 2-billion-dollar budget spent on this house.