Bed sizes for Serta are as follows: 38 x 74.5 twin, 38 x 79.5 twin XL, 53 x 74.5 full, 60 x 79.5 queen, 76 x 79.5 king and 72 x 83.5 California King. These measurements are in inches. They are applicable for the Pure Response, Serta Perfect Sleeper, Perfect Day, Sertapedic, Vera Wang and True Response lines. The company also produces other mattresses.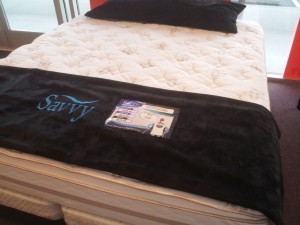 Types
The collection is divided between the Shop Serta Brand collections and Exclusive Signature. The Seta brand collection includes their Hotel Mattresses, Sertapedic, Perfect Day iSeries, the iSeries and the Perfect Sleeper. The signature collections are Trump Home, Nickelodeon Collection, the Paula Deen Home and Bellagio Home.
Types
But the bed sizes for Serta is not the only consideration. You also have to know the types of mattresses that are available. Not knowing what mattress you buy can be disastrous. You could end up with a bed that cannot be slept on. The most common variants are visco-elastic memory foam mattresses, latex foam and traditional innerspring. The features of these mattresses vary.
Innerspring Mattresses
The innerspring is the most common. They have a comfort layer and spring zone. The innerspring functions as a supporter. This ensures your spine is aligned correctly. These mattresses also have numerous comfort layers. These are the elements that make sleeping on the bed comfortable. These mattresses have different foams and fibers.
Latex Foam Mattresses
These are becoming more popular by the day. These types have a latex core replacing the traditional innerspring. Latex is very popular because they are breathable and resilient. It keeps heat from building up. The design makes it easy for it to respond when you lie down. This bed is also good for the spine. The latex will be either synthetic or natural.
Memory Foam
These mattresses have visco-elastic memory foam core. This is also available in different bed sizes for Serta. Like latex, it provides comfort for the spine. Another unique feature is the bed can respond to the temperature of your body.
The foam can also be shaped so that it responds to your body's shape. While these beds are traditionally hot, Serta has addressed this problem. With their Smart Fabric Technology, KoolComfort foam, the mattress remains cool.
Knowing these features is going to be essential for those who want to buy a mattress. Learn as much as you can about each product. While size is important, it is not the only consideration.