Measuring Tape Dimensions
Also referred to as a tape measure, a measuring tape is a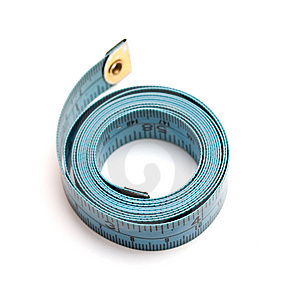 very useful device that people can carry easily and conveniently wherever they want go. This form of flexible ruler is commonly made from fine materials such as fiberglass, plastic and cloth. It is also available in the form of a metal strip that features markings of linear measurement. Aside from these useful facts, it is interesting to find out the different measuring tape dimensions.
The Dimensions of a Measuring Tape
The usual length of a measuring tape ranges from 25 feet or 7.62 meters to 100 feet or 30.48 meters. These versions can easily fit right into handy containers. Aside from these, some versions are longer than 300 feet or over 100 meters, specifically those used by surveyors. Such instruments are commonly used to measure land. In 1956, tape measure manufacturer Justus Roe & Sons presented the longest measuring tape ever made to a baseball player named Mickey Mantle. It measured 600 feet or 182.88 meters long.
Additional Facts and Other Interesting Details
Aside from measuring things, a measuring tape is also known for its flexibility, which allows it to measure objects even of great lengths. It can also measure corners and curves, which is not possible using just an ordinary ruler. Because of its compact design, people can easily carry it inside their toolkits or pockets. Furthermore, it has also become a ubiquitous item, which commonly appears as a novelty item or a keychain fob.
Measuring tapes that are designed for dressmaking or tailoring are usually made from flexible materials such as plastic or cloth. For other versions that are designed for sewing, the primary material used is fiberglass because it does not stretch or tear easily.
A special version is designed for construction or carpentry, which is commonly made out of curved metallic ribbon. Its texture is stiff but eventually straightens out once extended. This device has the capacity to retract when released. To make measuring a more convenient process for users, this tool has a floating tang found at the end. With this, it is easier to make accurate measurements both outside and inside.
On July 14, 1868, a patent for the modern spring tape measure design was granted to an individual named Alvin J. Fellows, who lived in the municipality of New Haven in Connecticut. Based on reports, his design was better than previous designs, especially in terms of design and efficiency. It was only in the early parts of the 1940s when this design was used widely in different parts of the world. In the United States, Justus Roe & Sons started the manufacture of steel tape measures as early as 1865.