The magnificence of one of the most popular castles in the world, the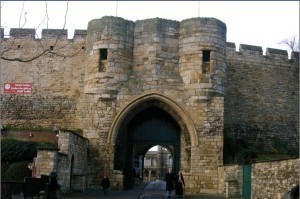 Lincoln Castle, is made to stand the tests of time even if it went through a number of reconstructions through the years. As such, it continues to beguile many people up to now since its construction in the early twelve century. But what are the exact measurements done in its construction for it to have its Lincoln Castle size that many continue to find so fascinating and enchanting?
Perhaps, Lincoln Castle size should be determined with its various features that were erected to bring its magnificence.
The Early Times of Existence
During the year 1068, William the Conqueror started work on this famous castle. The location for construction was chosen to be at an old hill which also served as a fort site for Romans.
For an idea of the Lincoln Castle size, the construction project had to take place after demolishing around a hundred and sixty six (166) homes just to accommodate this castle. Just thinking of that number may show you how large and long this castle really is.
The Workmanship of the Castle
During the building of the castle, timber was mainly used. Unfortunately, the initial construction was ravaged by fire.
To make the castle stronger, stone and shell keep were used in building it.
Interesting Features
The castle has a number of interesting features. One of which is its six-acre complex that offers beautiful picturesque views of the surrounding areas such as the countryside, the city, and the cathedral.
Like the Lewes castle, Lincoln castle was also constructed with two mottes, which, according to the Oxford Dictionary refers to a mound forming the castle.
Another interesting feature of this castle in Britain is its fifteen (15) sided shell keep of The Lucy Tower, which stands on a larger mound (or motte) of the place. It got its name from the Countess of Chester, Lucy, who was also its owner during the 12th century.
This tower of the Countess Lucy became a burial ground in later years for convicts.
Another feature that is also beguiling is its square tower, which rests on a smaller mound. This tower is said to be half Norman and half 14th century. In the 1880's, the prison governor of those times thought of having an observatory added to the place.
The Many Changes
Through the years, some parts of the castle were brought down, and changed to something more beautiful, more functional. Some parts like the prison at the green enclosure of Lincoln Castle were added. And more modifications were made during the passing of the years to beautify and encapsulate its magnificence.
That is why, with all those changes, there are still many who seem to be confused with the exact Lincoln Castle size.