A single bed is okay for kids who are transitioning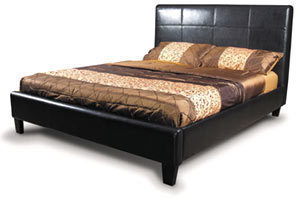 from their toddler beds to adult beds. This size can fit them perfectly until they reach their teenage years. But for grown-ups, this size could prove to be quite uncomfortable for them already.
Luckily, a single bed is no longer restricted to the standard single bed size of 39 inches x 75 inches. There is the extra long single which measures 39 inches x 80 inches, making it five inches longer than a regular single; and then there is the king single.
A king single bed size is 41 inches x 80 inches, which makes it not only longer than the standard single or the extra long single; but also wider than both.
Single Sizes in Other Countries
A single bed is also known as a twin bed. It is actually in Australia and New Zealand that you can find the longer and wider single which is the king single mentioned above.
In the United States, it is the extra long twin or single also mentioned above that is used as an alternative to the regular twin bed size.
Mainland Europe on the other hand, has three single bed sizes. There is the extra small single which measures 30 inches x 79 inches; the small single which is 31 inches x 79 inches; and the large single, measuring 39 inches x 79 inches.
In Norway, the extra small single is their small single; their regular single is 35 inches x 79 inches; and the large single measures approximately 47 inches x 79 inches.
From these measurements, you will find that Norway has the widest size when it comes to their largest single bed; while Australia, New Zealand and the United States has the longest size in the largest single bed category.
Finding Sheets for Your Single Beds
If you are using the larger varieties of the single bed in a country where the bed size did not originate from, you may find it a bit difficult to find the right-sized sheets to fit your bed mattress.
Your best option is to go with flat sheets instead of fitted sheets. You can get sheet sizes intended for the mattress size that comes after the single mattress, which is the queen-sized mattress.
You may also use other bigger flat sheet sizes since you can easily fold these and tuck them under your bed mattress. You can turn these into fitted sheets just by securing the corners with a sheet clip or fastener which you can easily find in bedding supplies shops.
By going with flat sheets, you can dress-up your king single bed any way you want at intervals of your discretion.