How Big is a 1 Car Garage
If you're looking into building a one-car garage, the first thing you need to consider is the size of the garage. One-car garages come in a variety of dimensions depending on the design.
Building your own garage is relatively easy these days because there are kits that are readily available from various suppliers. All you need to do is to assemble the kits as per instructions and before long, you will have your one-car garage.
How Big is a 1 Car Garage?
Typically, a standard one-car garage would need about two hundred and forty square feet but this size is only big enough for your single car and not much else. To give you a little bit more room, you may want to consider reserving a space of about two hundred and sixty-four square feet.
Knowing the square footage is important if you are going to be building your garage with the help of a contractor so you will know how much per square footage will cost to build the garage.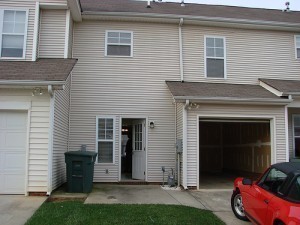 Standard dimensions of a one-car garage are 12 feet wide and 22 feet deep. If you need more storage space, you may also opt to go with a 14 x 28 feet garage, 16 x 20 feet and 18 x 36 feet garage.
When budgeting for your garage, you should include add-ons as well such as windows, ventilation, a personal access door and dedicated space for your work area or workshop.
If you would like to build your garage that doesn't come in a kit, you can also purchase garage plans from various home builders and designers. To help you view various garage plans in an instant, you may want to check the internet for such plans. These plans may also be purchased online.
Depending on the design, size and materials; garage plans may cost anywhere from one hundred and fifty dollars up to three hundred dollars. Sometimes, suppliers will also provide additional services such as securing a license to build for you.
If you would like to modify the garage plan that you will be purchasing, suppliers can also help you in this area. Upgrading the plan will of course cost more.
Before you build your garage however, it is important to get all the necessary licenses and permits as well as building specifications as regulated by your locality.
This will ensure that you are building within the legal allowable specifications so your building project can run as smoothly as possible.