There are many picture frame sizes, but the following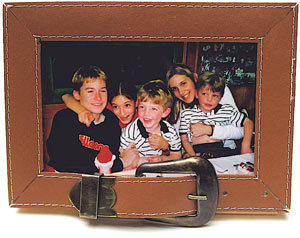 are considered as standards. These are the ones you will find in framing shops, art stores and photography stores.
The Standard Picture Frame Dimensions
They are 4 x 6, 5 x 7, 8 x 10, 11 x 14 and 16 x 20 inches. Recently, sizes like 6 x 8 and 3 ½ x 5 are becoming more popular. If you need frames for small pictures, you should use 3 x 3, 3 x 5 or 3.5 x 5 inch frames.
For medium size pictures, the ideal dimensions are 4 x 6, 6 x 7 and 6 x 8 inches. The large frame is best for portraits. Common sizes are 8 x 10, 8.5 x 11 and 9 x 12 inches. The extra large frame sizes measure 10 x 13, 11 x 14, 11 x 17 inches, 12 x 16 and 12 x 18 inches.
The poster frame dimensions are among the biggest you can use. They measure 16 x 20 inches and 22 x 28 inches. Many of these large frames can be custom designed.
Tip: if you are going to use other frame dimensions than the ones listed here, it is best to consult a professional photographer. This will ensure the figures you choose are suitable for your image.
Choosing Frames for Oriental Paintings and Artwork
For most Asian and Oriental artwork, gold or black frames are most suitable. If you want more lively frames, choose those with textures.
Go for natural looking textures like teak wood, woven grass, bamboo etc. This will provide the proper accent for the painting. In particular it will look great for Asian landscape paintings.
Do not forget the dimensions. Whether the artwork is western or eastern, the frame has to be proportional to the image. Never use an extra large frame on a small image; it will overpower the whole thing. For Oriental artwork, it is best to go for thin frames.
Other Tips
Do not pick a frame that is too heavily embellished; it will distract viewers from the image. Instead, opt for the simple frame. Do not combine a heavily decorated frame with a busy picture; it will be too confusing.
As you look for the right frame sizes, do not forget to assess the picture itself. Often it will tell you what kind of frame to get. Aside from the size, the colors of the image will also determine the frame that will go along with it.