Queen Size Mattress Dimensions
If you find that a Full bed mattress just isn't working for you anymore, it may be time to upgrade to a Queen mattress. However, upgrading your mattress would also mean that you have to change your bed frame in order for the mattress to fit it perfectly.
Once you have decided to forego your smaller bed frame for a bigger one, the first thing you have to know is the exact dimensions of a Queen mattress.
Queen size mattress dimensions in the United States are pegged at 60 inches wide by 80 inches long. In Continental Europe, this would be around 63 inches wide by 78.7 inches long or thereabouts.
In the United Kingdom and Asia, there are no Queen mattresses available. Instead, the size that comes immediately after the Full or Double bed in these regions is the King mattress.
Extended Queen Mattresses
Bedding sizes are determined by the mattress size hence; you will find it relatively easy to get your beddings for your Queen mattress. However, if you are thinking about getting a Queen mattress that does not come in the standard size; you should know right away that these special sizes are not available in beddings.
There are two other Queen mattress sizes and these are the Olympic Queen, which is 6 inches wider than a regular Queen but with the same length; and the California Queen, which has the same width as a regular Queen but is longer than a regular and an Olympic Queen.
A California Queen measures 60 inches wide and 84 inches long.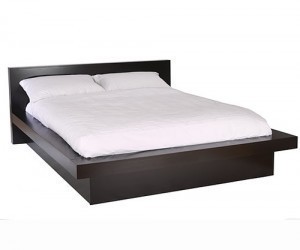 If you are getting any of these two extended Queen sizes, your best option is to go with King-sized beddings.
Beddings for a Queen Mattress
There are basically four types of beddings that you will be needing for your Queen mattress: the fitted sheet, flat sheet, comforter and duvet. You may however forego the duvet if you'd rather just use a comforter.
Fitted sheets for this mattress are the same size as the mattress so you should look for those that measure 60 x 80 inches. As for the flat sheets, these should be wider and longer than the mattress. Look for flat sheets that measure 90 inches by 102 inches.
For your Queen comforter, look for one that comes in dimensions of 86 inches by 86 inches or 88 inches by 88 inches. Duvets also come in similar sizes.
Your pillows will also need to be of the right size suitable for a Queen. Pillows for this mattress usually come in measurements of 20 inches by 30 inches.