King Mattress Dimensions matter as buying the right sized mattress is crucial for the fact that your decision will affect a major portion of your life. One of the really huge mistakes that any bed buyer can ever make is to buy a mattress that is too small.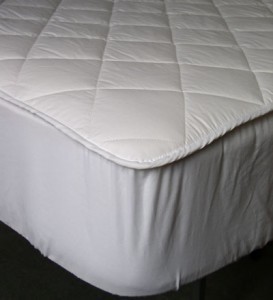 There are couples who have become quite complacent with a double sized bed. However, understanding king mattress dimensions might just change their mind.
Space Matters
Once you realize that the space you're sleeping in using a double sized mattress is just as much as you can get out of a baby's crib you'll start thinking of getting a bigger mattress. However, that doesn't mean that you really need to have a king size mattress to solve this dilemma. You should look into the different king mattress dimensions first and then decide whether to get one or just buy something else.
Various King Mattress Dimensions
You might be thinking that when you talk about king mattresses, you're supposed to get them in the same size no matter where you buy them. This presupposition, however, is mistaken since there are different king size mattress dimensions available when you shop around for one.
There are basically two different king mattress dimensions:
Standard King: This is the most common king size mattress you'll find in many stores. Like all king mattresses, these are usually shipped with a couple of box springs. These mattresses are 80 inches long and 76 inches wide. Each of the couple sleeping in this mattress will have about 38 inches worth of a sleeping area.
Since the standard king has the conventional king mattress dimensions you should expect to find more of these sold in more stores. The dimensions of this mattress are quite snug for two adults to share and would fit most people. You won't have that much of a difficulty looking for sheets and other necessary items that would fit this mattress since it is in the standard size.
California King: If you're a really tall individual then you should also take the time to look up a California King. This is the longest of the many beds you can find sold in stores. It measures 84 inches for the length and 72 inches for its width. Each person sleeping on this mattress will have about 36 inches for a sleeping area.
Though the California King has the longest king mattress dimensions that will suit really tall people, that extra length can become a problem. It may become a tough ordeal to maneuver this mattress inside your home when bringing it in. It will also be a bit harder to look for sheets and other stuff its size. So you see that king mattress dimensions rely on a number of factors you will need to take into consideration.