Papers are classified into various kinds of sizes. They usually vary depending on the systems that are in effect. The common systems used to describe them are the North American sizes and the international standard. Under the North American system, the sizes of pap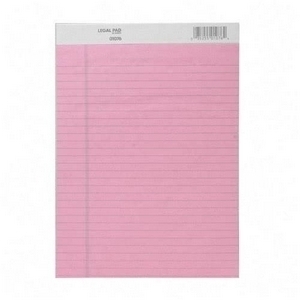 er are categorized into tabloid, ledger, legal and letter. Aside from these major categories, there is also the junior legal, which is definitely one of the widely used sizes. In order to understand it much better, it is good to know the size of a junior legal paper.
The Size of a Junior Legal Paper
The junior legal size of paper is traditionally used in North America, specifically in countries like Canada and the United States. It measures 8 inches by 5 inches or 203 millimeters by 127 millimeters. This size is smaller than the ledger, which measures 17 inches by 11 inches or 432 millimeters by 279 millimeters. Likewise, it is also smaller than the tabloid, the measurement of which is 11 inches by 17 inches or 279 millimeters by 432 millimeters. In fact, this size is the smallest, which only comes right after the legal size and the letter size. They measure 8.5 inches by 14 inches or 216 millimeters by 356 millimeters and 8.5 inches by 11 inches or 216 millimeters by 279 millimeters respectively.
Additional Facts and Other Interesting Details
According to the American Forest and Paper Association, the sizes of the said categories originated from the time when the process of making papers was manual. Beyond North American countries, the term 'American Quarto' is used to describe the letter size.
In addition to these standard sizes, the Printer Working Group of the Institute of Electrical and Electronics Engineers has added another size, which is called government-letter. Children commonly used this particular size of paper for writing, the dimensions of which are 8 inches by 10.5 inches or 203.2 millimeters by 266.7 millimeters.
The system used by the United States to determine the sizes of papers is widely followed in other countries like Chile and the Philippines. These two countries only differ when it comes to their legal size papers. For them, this category measures 8.5 inches by 13 inches or 215.9 millimeters by 330.2 millimeters. Despite the availability of ISO sizes, they are not implemented in the Philippines and the United States.
The American National Standards Institute decided to adopt its very own series of paper sizes in 1995. The basis for these sizes was the standard 8.5 inches by 11 inches, the equivalent of which in the North American system is the letter size.