How Big of a Mattress Do You Need?
You'll need to know something about mattress sizes so you can purchase the right one. Not knowing their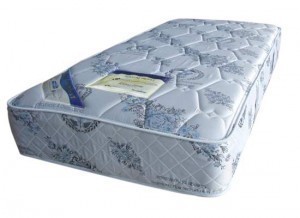 dimensions might end up costing you more money and waste your time too.
Dimensions of Mattresses
The single bed or twin measures 39 X 75 inches and the X long (or extra long) twin 39 x 80 in. The full bed mattress is bigger at 54 x 75 in while the queen measures 60 x 80 in. The Standard King measures 76 x 80 in. The California King is longer at 72 x 84 in.
Getting the Right Mattress
The twin mattress is the smallest and least expensive. Its small size is fit for children and petite people. Taller people will prefer a longer mattress size like the extra long or full bed.
Ask yourself these questions before buying a mattress. How much space do you need for yourself? For couples, you need to ask yourselves how much sleeping space you need.
Couples will require a queen bed at the very least. Even then, it probably isn't big enough. A king size bed is more suited for couples who require more space.
Keep in mind that king size beds come in two flavors: the Standard and California King. As the measurements indicate, the Standard is the widest and the California King is longest.
Your Personal Requirements
The mattress size needs of couples and singles vary greatly of course. While couples need at least a queen, a single can make do with a twin. But if you need more space, consider getting a full bed. Of course you can always buy a queen or king size bed. However you may need some help installing a large mattress in your room.
Mattress thickness is not standardized. The thinnest ones come in at 6' while some are over 18". Bear in mind that thickness doesn't equal softness. It will depend on the materials used.
A lot of mattresses can conform to the shape and contours of the individual. Some mattresses also have support edges. These two features provide extra comfort. Pay close attention to the materials and fabrics.
In particular you should avoid fabrics that accumulate dust. These particles might trigger allergies. While price is a factor, the comfort level and durability are more important. Needless to say, examine the warranty.
Buying and Shopping Tips
The mattress sizes mentioned earlier are the standards, but others might be available. Read the label and product description closely. The king or queen size could have a few more inches added to its dimension. When shopping, you might also come across the Olympic Queen.
This is the regular queen but wider by 6 inches. Another one is the California Queen. It's 4 inches longer than the average queen. If you want larger mattresses but can't afford the king size, these are good alternatives.
Don't forget about the sheets and linen. Each bed type will require specific bedspreads, so keep this in mind when researching mattress sizes. It should keep you from making a wrong purchase.