Manufactured and developed by Nintendo, the Nintendo DS is an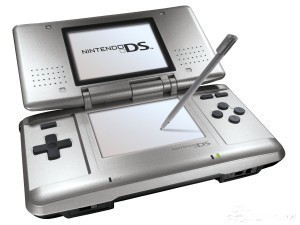 advanced handheld game console with a dual-screen feature and a sleek clamshell design. In 2004, it was launched in Japan, the United States and Canada. One of its two LCD screens is touchscreen. Furthermore, it supports Wi-Fi standards and comes with a built-in microphone. Using this, players can compete and interact with one another within the distance of 10 to 30 meters. They can also play online through the Nintendo Wi-Fi Connection service. In addition to these interesting details, there are many other facts to learn about it including the dimensions of a Nintendo DS.
The Dimensions of the Nintendo DS
The physical dimensions of a Nintendo DS are 5.85 inches by 3.33 inches by 1.13 inches or 148.7 millimeters by 84.7 millimeters by 28.9 millimeters. It weighs 9.7 ounces or 300 grams. It has two separate screens, each measuring 3 inches. There is a gap right between the screens, the measurement of which is 21 millimeters. It has 4MB of mobile RAM and needs 1.65 volts to operate. It has a built-in 802.11 wireless local area network connection.
Additional Facts and Other Important Details
Nintendo has launched the Nintendo Wi-Fi connection so that players can enjoy online game service for free. Nintendo DS players can use the service with the help of a wireless router or a Nintendo Wi-Fi USB Connector. It was released on November 14, 2005 in North America, which coincided with the launch of racing game called Mario Kart DS.
The special PictoChat feature allows players to communicate and interact with the other players of the Nintendo DS, as long as they are within the range of the local wireless feature. They can draw pictures, write messages and send texts to other users. There are four chatrooms available, which are labeled A, B, C and D. Each room can host up to 16 individuals simultaneously.
Today, the Nintendo DS has been redesigned a couple of times. The first one is the Nintendo DS Lite, which is lighter and slimmer than the original design. Unlike the original version, it has four different brightness levels for the LCD screen.
Meanwhile, the Nintendo DSi features larger screens, but is actually thinner than that of the Nintendo DS Lite. It now has better features such as a web browser, DSi Shop and photo editing software. It has two cameras, an AAC playback capability and an SD card slot to replace the Game Boy Advance cartridge slot. Nintendo is planning to launch a larger version of the DSi called the DSi XL in the first quarter of 2010 in Europe and North America. It is scheduled for release in Japan in November 2009.