When there is a certain upcoming celebration, the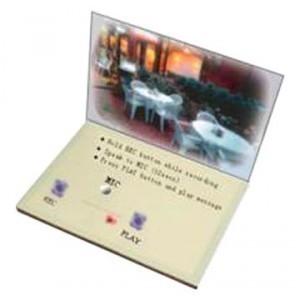 easiest and cheapest way to celebrate to let someone know you remembered that special day is to send a greeting card. Greeting cards come in all shapes and sizes that are especially created for that particular holiday, special event, or low moment when you need someone to cheer you up. Although some of the greeting card dimensions may sometimes differ with one manufacturer to the next, there are standard measurements that most keep.
Here are some of the greeting card dimensions to bear in mind:
Birthday Cards
One of the most celebrated days is one's birthday where, perhaps, a dozen of your friends, relatives, or acquaintances (especially those who live miles away from your area) choose to send birthday cards – either online or offline.
The typical measurements vary. Some of the specifications are: 6.5 by 5 inches, 4 by 5 and a half inches, 5 by 7 inches, or 4.5 by 6.5625 inches.
Birthday cards come with their own themes – which may be serious in nature, thought-provoking, inspirational, or extremely humorous and silly.
Romantic Cards
Romantic messages are not only meant to say those three special words to a special someone. It also includes other messages for conveying those deepest sentiments of love and romance like missing a loved one or saying sorry.
Even those cards that carry the message of congratulations are included among the romantic type of greeting cards. Other celebrations or occasions such as weddings, anniversaries, Bat or Bar Mitzvah, engagements, bon voyage, pregnancy, baptism, graduation, and even retirement also fall in this category.
The standard size for this type of cards is: 13.5 by 10.5 inches which is equivalent to 34.5 cm by 26 cm. Others are measured by its width and height only with specifications of around 4 by 6 inches, 4.9 by 6.9 inches (equivalent in centimeters to 12.5 by 17.5), or 7 by 5 inches.
Sympathy Cards
You may notice a handful of sympathy cards that involve religious themes. But there are also some that carry non-religious messages. Included in this type of greeting card are the Feel Better Soon cards and Get Well cards. There are also some that have thoughtful messages of friendship, encouragement, and good luck with certain measurements of around 4.78 inches by 6.875 inches. Others have dimensions of about 7.8 by 5.3 by 1.2 inches.
Business Greeting Cards
The professional or business card incorporates everything that you can possibly think of saying to a corporate partner, an employee, or a superior. These include those birthday or holiday cards, too, but these are aptly labeled by greeting card manufacturers as "appropriate for work" cards. There are also some cards bearing messages for important announcements, keeping the rapport of clients alive, and saying thank you for a job well done.
Printed business cards are sometimes set around 3.5 by 2 inches. Others have around 3 and ¾ by 8 and ½ inches.
While it may seem like a handful to actually keep all the greeting card dimensions in mind, it may prove to be a helpful task to you so you can easily come up with your desired specifications when shopping around the market.