Disneyland is a favorite getaway not just for kids but also for kids-at-heart. Good thing, no matter in what continent you may be, you have a good chance at finding a Disneyland nearby. In Asia, there's Tokyo Disney Resort, which is the first branch opened outside of the United States, and Hong Kong Disneyland, which opened in 2005.
As every Disneyland promised, Hong Kong Disneyland is a world-class facility for an enjoyable and truly amazing family entertainment. It was inspired by the original Disneyland in California and was made to feature some of the best and the most loved attractions.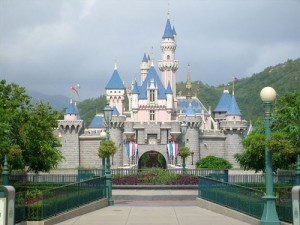 What's more, Hong Kong Disneyland is conveniently located on Luntau Island, about 20 minutes away from HK International Airport and about a 30-minute ride of the Mass Transit Railway from downtown Hong Kong.
How Big is Disneyland in Hong Kong?
Like with all the Disneyland theme parks, Disneyland in Hong Kong also sits in a huge piece of land. In total, it covers 55 acres of land and features four amazing areas – the Main Street, U.S.A., the Fantasyland, the Adventureland, and the Tomorrowland. The theme park is set to offer attractions that will bring you back to yesterday, forward to the future, and always within fantasy. The total land area is set to expand in the coming years, with the construction of three more themed areas nearly complete.
The Main Street, U.S.A. is inspired by an early 20th Century Midwest town. The Fantasyland, as the name implies, will bring you to where Disney characters come to life. The Adventureland, meanwhile, features several jungle-themed adventures. The Tomorrowland is a futuristic area where you can have an optimistic vision of tomorrow.
When they are finally completed, the three themed areas will certainly add up to the usual Disneyland allure. There's Toy Story Land, which is inspired by one of Disney's most popular film series – Toy Story. Then there's Grizzly Gulch, which is reminiscent of a mining town set in a surrounding of mountains and woods. Lastly, there's Mystic Point, which is proposed to be an uncharted forest where supernaturals exist.
Visitor's Guide
Hong Kong Disneyland is set in a country with a warm climate. It is ideal, therefore, for visitors to wear appropriate outfits. Light clothes are suitable but make sure to be prepared for the unexpected. Carry an umbrella with you in case of too warm sunshine or even in case rain shower.
As with any other theme parks, bringing hazardous and dangerous items like knives, darts, box cutters, and other pointed and sharp materials are prohibited.