Songs have always been a part in everyone's lives. Whether it's rock, metal, jazz, blues or ballad; music of whatever genre finds a specific audience worldwide.
People find that they can relate to the lyrics and melody and certain songs depict whatever it is they are going through in life at particular moments.
These songs can also run from as short as two to three minutes while others play for as long as eleven minutes, sometimes even longer.
Some of the music industry's longest love songs are not restricted to ballads. As a matter of fact, a good number of love songs are from the alternative/rock music genre.
Whatever the genre however, some of these longest love songs talk about finding love, losing it and hoping to find it someday.
Below is a list of some of the longest love songs in the music industry, of different genres.
1. Babe, I'm on Fire – Running time: 14:45; Artist: Nick Cave and the Bad Seeds
From the album Nocturama released in 2003; this song is not only considered as one of the longest songs in pop culture; it is also one of the songs with the longest lyrics.
It basically talks about a guy's feelings for a girl and his belief that they will be together someday. The song was written by Nick Cave.
2. I'd Do Anything for Love (But I Won't Do That) –
Running time: 11:59; Artist: Meat Loaf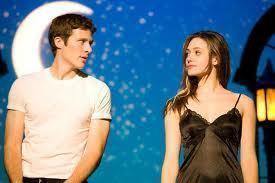 Written by Jim Steinman and performed by Meat Loaf, the song was released some time in the early 1990s. It is part of the album Bat Out of Hell II: Back Into Hell.
This song gave Meat Loaf his Best Rock Performance in the Solo Category from the Grammy Awards.
3. The End – Running time: 11:44; Artist: The Doors
The Doors lead singer Jim Morrison wrote this song and it is actually a break-up song which was inspired by his break-up with real-life girlfriend at the time, Mary Werbelow.
The End was released some time in January of 1967 and was included in the Rolling Stone magazine's list of 500 Greatest Songs of All Time which was compiled in 2010.
4. November Rain – Running time: 8:57; Artist: Guns N' Roses
A single in the album Use Your Illusion I, this song was released in 1991 and its music video released on that same year won Best Cinematography during the MTV Music Awards '91.
The song was written by Guns N' Roses front man Axl Rose, an LP version of November Rain was also released and this one runs for approximately 9 minutes and 24 seconds.