How Big is Discovery Channel?
Introduction
The Discovery Channel is a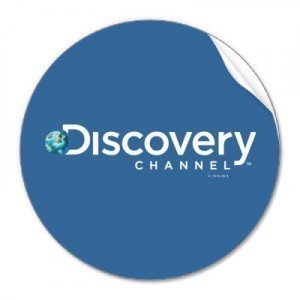 major cable and satellite channel based in the USA. In other countries it is also broadcast via terrestrial TV, IPTV and the internet. It was launched in 1985 by John Heindrick and is produced by Discovery Communications.
How Big is the Discovery Channel?
The Discovery Channel is one of the biggest cable networks in the world. It is subscribed to by 92 million homes in the US alone. Worldwide, its 29 sub-networks are broadcast in 33 languages. They are viewed in over 430 million homes in 170 countries and territories.
According to Wikipedia, the Discovery Channel in the US has aired over 200 programs to date. These do not include programs broadcast exclusively in each of its non-US channels.
As of present, the Channel in the US alone has 9 sister channels listed on its web site: Animal Planet dedicated to animals and animal lovers; Planet Green about the "Green Movement"; TLC for family-oriented knowledge; The Science Channel; Turbo for car enthusiasts; Investigation Discovery; HD Theater; Military Channel; and Discovery Health.
The Discovery Channel Programming
Fans of the Discovery Channel in one country may be surprised to know that what they watch may be different from what's seen in other countries. Like other cable networks like CNN, ESPN and The National Geographic, the network had adapted its programming to best fit with the tastes and preferences of the local audience, whatever it may be.
In the United States, the network follows the current "reality TV" trend. Popular shows include "MythBusters," "Shark Week," "Unsolved History," "Dirty Jobs" and "Best Evidence." These programs showcase real-life investigations and thrill-seeking adventures and occupations. Past top raters include "American Chopper" and "Monster Garage."
While capitalizing on the popularity of reality TV may have kept the Discovery Channel's ratings high, it was not without negative effect. Some loyal followers of the channel claimed it had abandoned its original, educational theme in favor of commercialism and mass appeal. Consequently, the Discovery Channel adjusted its programming in 2005 to refocus on more traditional learning subjects – science, history, culture and geography.
Each Discovery Channel in a country or region has a more or less unique programming lineup. The Discovery Channel UK has some programs in common with its US counterpart, but also has its own sister network such as Discovery Real Time and Discovery Travel & Leisure. In some countries like Portugal and the Netherlands, the English programs come with sub-titles; in others like Spain, they are dubbed in the local language.
Travelers and expatriates will notice the difference in US versus non-US programming in these channels. For example, the Southeast Asian version tends to be more culturally oriented, focusing especially on the development of Asian history and civilization.