Located within the northern part of North America,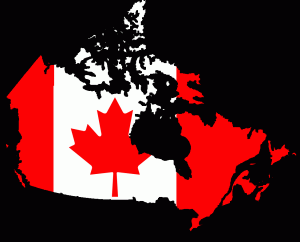 Canada is considered the second biggest country in the world in terms of total land area. It is a constitutional monarchy and a parliamentary democracy, which considers Queen Elizabeth II as the head of state. Thanks to its diversified economy, it has now become one of the highly developed countries in the world. Aside from these important details, people can learn more about this country including the size of Canada.
The Size of Canada
How big is Canada? As the second largest country in the world in terms of land area, Canada measures 3,854,085 square miles or 9,984,670 square kilometers. Its capital city is Ottawa, while the largest is Toronto, which measures 243.2 square miles or 630 square kilometers. As one of the highly developed nations in the world today, it is a member of various international groups including the United Nations or UN, the Asia-Pacific Economic Cooperation or APEC and the Organisation for Economic Co-operation and Development or OECD.
Additional Facts and Other Interesting Details
Besides being a member of the UN, APEC and OECD, Canada is also part of the Commonwealth of Nations, the North Atlantic Treaty Organization or NATO and the Group of Eight or G8. It has two official languages, namely French and English. It is considered one of the wealthiest countries in the world. Add to that, it is also one of the top ten trading countries worldwide.
Canada has a very good national unemployment rate, with only 7.77 percent as of February 2009. It is also known as one of the net exporters of energy. In Alberta, the country has huge resources of gas and oil. Situated within the northeastern part of Alberta, the Athabasca Oil Sands give the country the second biggest reserves of oil in the world.
Canada is also one of the largest suppliers of agricultural products all over the world. For instance, the Canadian Prairies provide the country steady supplies of canola, wheat and other important grains. More importantly, it also produces different kinds of valuable natural resources like aluminum, nickel and gold. It is also considered the world's biggest producer of uranium and zinc.
The largest city in the country is Toronto, which is then followed by Montreal, Vancouver and Ottawa-Gatineau as the second, third and fourth respectively. Calgary ranks fifth, Edmonton is sixth and Quebec City as the seventh biggest city in the nation. Winnipeg ranks eighth, Hamilton ranks ninth and London as the tenth biggest. As of 2006, the total population of the country is 31,612,897, which already increased by 5.4 percent from 2001.