Christmas Cards Dimensions
With Christmas fast approaching, a lot of people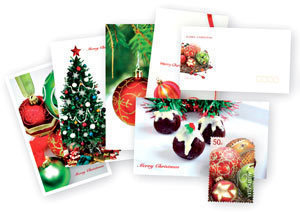 are already going gaga over what to give to loved ones for Christmas.
Understandably, everyone is on tight purse strings these days but this doesn't mean that you can't still give something to your friends and family to make them feel just a bit more special come Christmas Day.
Christmas cards are a good alternative to the usual gift-giving practice that has been part of the holiday tradition.
When it comes to holiday greeting cards, you can choose from a good number of designs and Christmas cards dimensions which means that you can easily choose the perfect card for each specific person that you want to give cards to.
Christmas Cards Dimensions
Generally, greeting cards come in dimensions of 4.25 inches in width by 6 inches in height. These are your regular greeting cards and Christmas cards also have these regular dimensions.
But there are also special sizes where you can choose from small to large greeting cards.
There are greeting card manufacturers that also have their own sizes. Some of these dimensions range from 14 centimeters by 19.7 centimeters to 21 centimeters by 14 centimeters.
Other sizes include 5 ½ inches by 4 ¼ inches and 5 inches by 7 inches.
As you can see, there are plenty of options when it comes to picking out your greeting card sizes.
Christmas Card Designs
The best part about shopping for Christmas cards is that you have a multitude of designs to choose from. The images are of particular interest because they can come in the traditional characters and themes for the holidays as well as a few unique ones that are infused with a touch of the Christmas spirit.
There are cards that have the Nativity Scene pictured on the front part of the card, and there are also those that have some of Christmas' most favorite characters such as Santa Claus and sometimes even Mrs. Claus; Santa's reindeers, particularly that famous red-nosed "flyer" Rudolph; angels, snowman, snowflakes, Christmas trees, wreaths, mistletoes and a whole gamut of others.
These also come with messages that likewise speak of the spirit of the holiday season as well as appreciation for your loved ones, expressions of love and longing for loved ones far away, plus popular Christmas poems.
If you want a truly special Christmas card, you may get those that come with Christmas carols. Simply open the card and it belts out some of your favorite carols.
For personalized messages, there are blank Christmas cards that you can write your sentiments on. Traditional Christmas cards are still one of the best gifts that you can give this Christmas – and a lot of people prefer to get these traditional cards instead of the now common electronic versions that you can send via email.