How Big is a Casserole Dish?
Making casserole dishes is even more enjoyable and a lot easier if you are using a casserole dish. That's what it was made for, after all.
Basically, a casserole dish is a bake ware. It is also often called a baking dish. A casserole recipe is mostly about mixing a number of ingredients and, together with a thick sauce you pop it into the oven to finish the cooking process. So what you need is a dish or container that will not only be able to hold food with a sauce but will also be appropriate and will not burn inside the oven. That's exactly what a casserole dish is.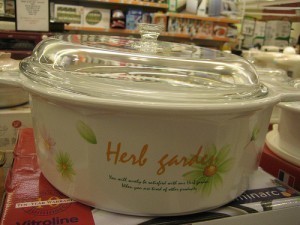 Sizes and Styles
Like many other kitchen tools and gadgets, a casserole dish is available in varied sizes and styles. If you like making casserole for your family, you should have it in different sizes to suit different numbers of people to feed.
A casserole dish is often made of glass, a special kind of glass in a specific thickness to withstand slow cooking, which takes longer than usual. It also has a fine feature of keeping food moist and juicy, while allowing a crispy crust to seal in all the flavors.
There are several sizes of casserole dishes. There is one with a 9×13 inches dimensions. There is also a round casserole dish available, which has a 9-inch diameter. There is also a square dish available, sized at 8×8 inches. Some brands offer casserole dishes in 2-quart, 3-quart, and 4-quart sizes.
Certainly, it is up to you to choose which size or shape of a casserole dish you need for your home. However, it is ideal to keep a stock of all sizes because they are appropriate for every different occasion. A family dinner for six, for example, will make do with a chicken casserole cooked in a 9×13 inches dish. It really depends on what you are cooking and for how many you are cooking it for.
When it comes to the issue of style, it is totally up to your budget. You can go for the simple, basic baking dish or for the fancier, more stylish design. There are countless options for you when it comes to design. You could find casserole dishes in different solid colors and in different patterns as well. If you have the money to splurge, you can easily go for something chic to add up excitement into your kitchen. Especially since some casserole dishes are best served in the very same pan you cooked it in.