In purchasing a stroller for your child, the total look of the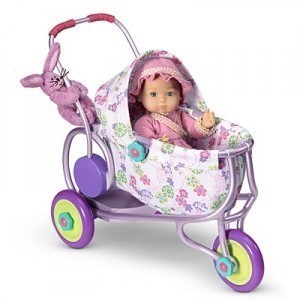 product may not be the only thing that would matter in the long run. In terms of convenience, stability, and long-term performance, you must take note of the baby stroller dimensions that are offered by certain manufacturers in the market.
You see, baby stroller dimensions cater to the exact measurements in the length and width of this gadget. It also involves the height measurements. These things have a direct influence on whether your beloved child would be completely comfortable or not while in this contraption. Also, dimensions have something to do with the proper storage area included in this product. That is why knowing more about the certain measurements is clearly imperative.
To make it easier for you, here are a few things that you should remember:
The Internal Measurements
Inner measurements involve the width of the seat and the headroom of the product. Typically, measurements may range from about eighteen (18) to around twenty three (23) inches for the height of the back of the seat. Its depth may be set at approximately ten (10) inches. The measurement of the length of the knee to the foot position of this product may be around twelve (12) inches. The width may be placed at about eighteen (18) inches.
The External Measurements
While internal sizes focus on comfort, external measurement provides range of accessibility when this is in use. This actually refers to the total length and width of the product.
Some strollers – known as running strollers – have measurements of around twenty three (23) to around twenty seven (27) inches for its width. This makes it easy to maneuver through narrow passageways and doorways.
A maximum measurement for the height of the handlebar ranges from around thirty (30) to about forty seven (47) inches. This not only provides comfort and ease to the child while in the stroller, but it also makes it more convenient for the parent or guardian who is pushing this particular device. Other products, though, offer an adjustable type of handlebar to give more freedom in movement.
The Folded Measurements
When we say folded measurements, this simply refers to the size of the product when it is folded and not in use. This has a lot to do with the product's accessibility or storage convenience.
You may have known some people who have problems on where to store their child's stroller. That is why if you do not want to go through this same fate, you must check the dimensions that involve this issue – the folded dimensions.

Some products have removable wheels. You may choose to buy these types of strollers since this may be helpful in storing it in your car or at home without any hassles. Measurements for these products may be smaller than those with wheels that are strongly attached to the device. For the latter, sizes would be around two (2) feet for its width, two (2) feet for its height, and around three (3) feet in length.
So, before you make your decision on what to buy, be sure that you have taken the baby stroller dimensions into account. Everyone wants the best for their babies, so, be sure that what you buy would show how you truly care for your child's comfort.It is important to check the overall baby stroller dimensions before making a purchase. Taking note of these measurements can help provide that much-needed comfort that you are hoping to give to your baby.