Hobbing Machine Size Guide
The hobbing machine sizes differ depending on how the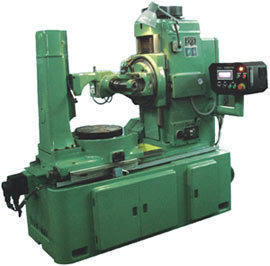 manufacturer configures the device. The specs given below are for the Qua-Tech universal gear hobbing device.
Quatech Gear Hobbing Machine Specifications
The maximum diameter is 150 by 25 mm. The pitch capacity is mo. steel, cast iron and 2.5 mo. brass. The gear spur width is 180 mm and the diameter of the HOB cutter is 25 to 55 mm (diameter) and (55 mm) long.
The work spindle is 41 mm and the milling taper is ISO 45. The distance from the head and tail stock is 400 mm. The HOB spindle 100 to 1700 RPM. The HOB sizes for the HOB bore are 8, 10 13 & 22 mm in diameter.
The shifting of the HOB spindle is 45 mm. The hobbing machine size gives it a feed of 0.025 to 2 mm. The cutter angle is 0 to 90 degrees. The cutter head angle is 5. The electrical load is 2 Kw, 3 Phase. The unit measures 1200 x 600 x 1500 mm and weighs 750 Kg.
What a Hobbing Machine Does
Whatever the hobbing machine dimensions are, you need to be aware of some basic facts about hobbing before you can use it. Hobbing is simply a method used to make various gear teeth configurations. The gear machines are used when the gear hobbing occurs in a mass producing setting.
Usually, the hobbing machine will utilize several custom built bits to make specific kinds of shapes and cuts. The shapes and cuts are determined by the gears to be created.
A custom built bit is utilized for a specific type and size of hobbing gear. This helps to ensure that the slices made on the blank metal surface are even. Cutters are used to guide the bits. Contemporary machines are run by computer programs. Before, they were run by people.
The precise nature of the cuts ascertains that the pitch ratio and the angle are even. This in turn ensures they will work correctly when set up in the machine that needs them.
Custom Gear Hobbing
There are still custom gears being created today. To create these, one must have the specific bits and tools to make the gear. With custom gears, each tooth is crafted individually.
The hobbing machine size and specifications will change as the technology changes. If you are going to buy one, make sure you get detailed specifications of the product.