Clarinets have gone a long way. Ever since the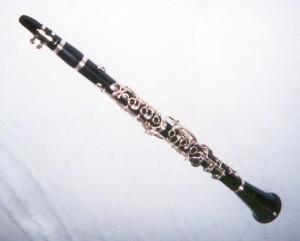 clarinet was developed in the late 1600s, many various types have emerged with different clarinet sizes. Some models cater to high voices; others focus on producing mellow and low sounds.
Here are five common clarinet instruments with the clarinet sizes these are created with:
One: Clarinet in C
Compact, convenient, and beautifully-pitched – That's what the Clarinet in C is. Having a small size of about 68 cm (or equivalent in inches at around 26 and 3/4), this particular type of clarinet is best for children.
Aside from children, most adult beginners also use this and find it very simple to learn to play with before trying the other types around. Its pitch is similar to the sounds produced while playing the piano or the violin.
Most shops say this is one of the best selling clarinet instruments that they are proud to continuously offer to those who are interested in owning one.
Two: Basset Clarinet in A
The size of the Basset Clarinet in A is around 9.3 by 6.2 by 1.3 inches. Some product dimensions are around 2 inches for its length, about 10 inches for its height and 2 inches for its width. The weight for the latter specifications is around 0.31 lbs.
This type is included among the rare clarinet types being marketed in online and offline shops. Two kinds can be found: The Bent Horn and the Straight Clarinet.
Three: Alto Clarinet in E-flat
For this type, you may find some of its models with product dimensions of around 11.8 by 8.6 by 0.3 inches. Other dimensions can be seen at around 30.2 by 22.9 by 0.3 centimeters.
Some of its best features include: Its ability to blend well when played with; its mellow and soothing music; and its clear and full-bodied sound.
Some players use a floor peg or strap in playing this type because this is created in larger-sized models than other types of clarinet.
Four: Bassette Horn in F
A standard size of the Bassette Horn is about 30 to 38 centimeters which is equivalent to 12 to 15 inches. Its modern versions have a straight, metal neck unlike its past models which have a bent form.
One of the famous musicians who used this was Mozart in the musical piece known as "Requiem."
Five: Sopranino Clarinet in D
The Sopranino Clarinet in D is shorter than a Sopranino Clarinet in C. Its standard dimensions are set at about 0.1 kg for its weight and around 180 mm for its height.
This was used in the musical piece entitled, "Till Eulenspiegel" by Richard Strauss.
There are still more types that you may be interested to learn about.
With all the changes and developments that had happened with this particular musical instrument, perhaps, it may be inferred that there may still be other clarinet sizes that may emerge in the market or maybe these modern sizes that had been created through the years may remain for a long time.