One of the popular handheld video gaming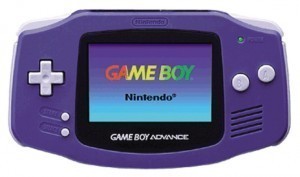 devices available in the commercial market today, the Gameboy Advance is created and manufactured by Nintendo. The game console was first introduced on 21 March 2001 in Japan. In September 2009, the total sales of this game console amount to 81.49 million. Some of the games that are compatible in this device are Final Fantasy IV Advance, Super Mario Advance and The Legend of Spyro: The Eternal Light. To learn more about this game console, let us look at the Gameboy Advance Dimensions.
The Physical Dimensions of Gameboy Advance
What are the Gameboy Advance dimensions? The length of this device is estimated to be 5.69 inches while its width is approximately 0.96 inch. The height of this game console is 3.2 inches and the mass is approximately 140 grams. The screen of the device uses a color LCD that has an approximate measurement of 2.9 inches. The device uses two AA batteries and the approximate battery life is 15 hours. The CPU present in the game console is 16.8 megahertz with memory. The resolution is 240 x 160 pixels.
Additional Information and Other Important Details
To attract consumers and to enhance their gaming experience, Nintendo launched different accessories for the Gameboy Advance. The accessories include a wireless adapter, the Gameboy Advance Infrared Adapter, the Nintendo GameCube Gameboy Advance Cable, Play-Yan, e-Reader, a cleaning cartridge and Gameboy Advance Video.
Other accessories that can be used but are unofficial include the Afterburner system, the Halo Light, the GBA Movie Player, the GBA TV Turner and the GameShark. In addition to these, the Action Replay, the Worm Cam, DigiCam SP and the DataBoy SP can also be used for the device.
The game console has two models, namely the Gameboy Advance SP and the Gameboy Micro. The first model was introduced in 2003 and it uses a lithium ion battery that is rechargeable. On the other hand, the Gameboy Micro was released in September 2005. This model is sleeker than the original version.
The game console comes in different colors. The available colors for the Gameboy Advance SP are the cobalt blue, flame red, onyx black, pearl blue, graphite and gold. The colors available for Gameboy Micro are red, black and silver.
When it comes to the games, examples of the popular games that can be played in this device are the Advance Guardian Heroes, the Advance Wars, Aero the Acrobat and the Aggressive Inline. The other available games include American Idol, the Army Men Advance and the Ashita No Joe.