Comforters provide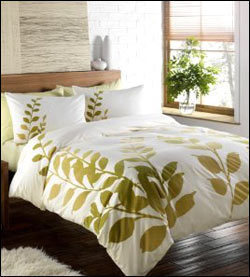 your bed with extra covering to protect your sheets while also giving you something that could keep you warmer in cold weather.
In addition, they give you a decorative piece of bedding item that can enhance the look of your bed, making it more appealing. They also make your bed look neater and more organized.
If you have a full or double bed mattress, there are quite a number of excellent comforters that will go well with your bed size and also your bedroom décor. A full-size comforter size is approximately 78 inches x 86 inches.
You can get a bigger and longer comforter, too; fit for a full bed size. This one measures approximately 80 inches by 90 inches.
Full-Size Comforters: Before You Buy
Before you begin your search for the perfect comforter that will enhance the aesthetic appeal of your bed and your bedroom, you should first check the exact dimensions of your bed mattress.
It is recommended that other than checking the label for the size of your mattress; you likewise take the measurements. Sometimes, the sizes differ by just a few centimeters but these can affect the size of your comforter so it's best to be safe than sorry.
Once you have taken the measurements, the next thing to consider is the filling of the comforter. Check the materials used for the filling to ensure that you are not allergic to them.
Also check how the stitching is done. You want to make sure that the threads and the stitches are sturdy enough to hold the filling in place even after prolonged use of the comforter.
Finally, check the label of the comforter you intend to buy. Some manufacturers make their comforters in sizes that will fit two different mattress dimensions.
Sometimes you will find comforters labeled as Twin/Full or Full/Queen and while these may have a dual purpose, you will find that they tend to be ill-fitting on one of the mattress sizes they were sized-up for.
It is still best to go with a comforter intended specifically for your mattress size.
Comforter Shopping
Now that you have your specifications down, you can now start your search for the right comforter that will fit your bed and your bedroom interiors.
For your convenience, you may want to check online shops first so you will at least have an idea of the various full-size comforters available today.
There are designer comforters that you can also check out and most often than not, these are actually sold cheaper online. To get the best deal, check several items first before getting one specific comforter.