One of the most useful tools to have in the home and garden, today's edge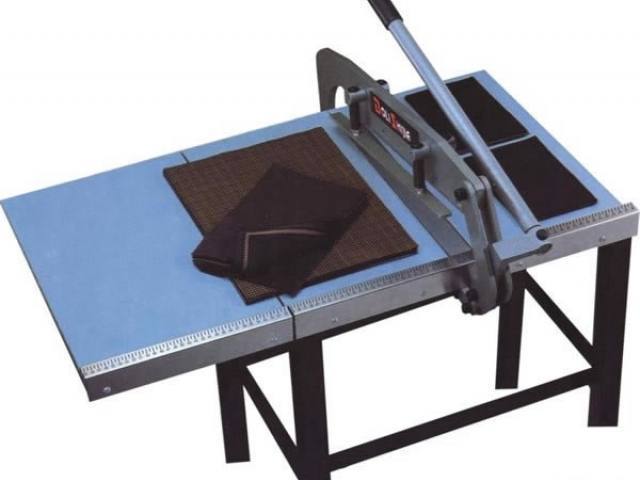 trimmers can perform several tasks. If you are having hard time maintaining the clean look of the yard, a trimmer may be just what you need.
Edge Trimmer Dimensions: WOLF Garten
The WOLF Garten trimmer weighs 3.3 lbs. It can be used for trimming and cutting grass projecting over corners and edges, borders, driveways and even walkways. The WOLF Garten scissor blade action lets you cut while walking.
The roller is heavy so you do not go off the path. The material used is cold steel and is coated with zinc. It is most suited for slicing grass on the concrete. The unit does need fossil fuel to run. Because of its strong design, the unit can be used for cutting grass on a regular basis. It can also slice overgrowth easily.
Edge Trimmer Dimensions: Black & Decker LE750 Landscape Edger
The Black & Decker LE750 Landscape Edger measures 30 x 10 x 12.5 inches (W x H x D) and weighs 12 lbs. This edger is made for heavy duty use. Because the unit is electrical, there is no need for oil or gas.
The unit works quietly so you can use it even in the mornings. The unit can be assembled in a few minutes and it has a 2 ¼ HP motor. You can switch from trenching to edging by lowering or raising the edge guide.
The light weight makes it easy to carry around. You can also adjust the unit's height to the level that is most comfortable for you. You just need pull the trigger to get the blade ready.
Edge Trimmer Dimensions: Black & Decker ST1000
The Black & Decker ST1000 measures 17.8 x 7.8 x 7.2 inches (W x H x D) and weighs 3.2 lbs. This unit is meant for use on small yards and those looking for entry level trimmers. This 9 inch blade trimmer comes with a 1.8-amp HP motor (11,000 rpm).
The Black & Decker ST1000 has a good bump feed line, and the cutting path is nine inches. There is an additional handle to make the unit easier to control. There is a 20 feet of .065-diameter line included. A cord lock system is included to keep the cord steady while the trimmer is being utilized.
Edge Trimmer Dimensions: Toro 51358
The Toro 51358 trimmer measures 14 x 6 x 40 inches and weighs 6.7 lbs. The trimmer has a 3.9 amp motor. The trimmer is designed for cutting weeds and grass.
A dual trigger grip handle is built in to make it simple to use and handle. An adjustable assist handle is included too. Tools are not required if you want to change the spool in case the unit is out of line.
There are many types of edge trimmers, from the entry level to the more advanced. The cutting patch and the motor specs will vary per product. Before you buy, ensure you get the device that will allow you to clean your yard most effectively.