Traveling with man's best friend?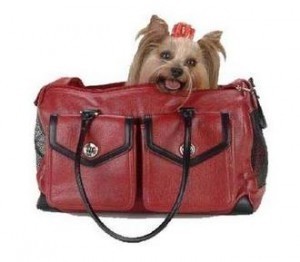 You can actually lessen the possible problems of traveling with your dog if you check out the types of dog carrier sizes that are designed for this purpose.
Yes, there are many types available that you may want to examine further before making your choice on what you would like your dog to use.
To get detailed information, and learn what you need to do, read the following tips to get you started:
The Two Types of Dog Carrier Sizes
One of the most known carriers is the carry-on that is designed primarily for smaller dog breeds. Some airlines allow you to use this type of carrier that you can fit at the bottom of your seat in the airplane. However, you may have to check the regulations before you book a flight with a certain airline since the regulations on bringing a pet along on your trip may differ from one airline to another.
Another type of carrier for your beloved animal is referred to as the cargo. This is used for larger dogs. Instead of safely placing your pet under your seat in the airplane, you would have to make your pet enjoy the travel in the cargo area with airline luggage.
The Features to Look for
In choosing a carrier, you may have to look for features that may ensure a safer travel for your pet.
One of the important features to look for is comfort and room space. If the carrier provides enough room for your pet, your dog can change its position or stretch its legs comfortably during travel.
Another thing to take note of is if the carrier has its USDA approval. Those that are approved usually have a high density plastic, ventilation holes for your pet to breathe, and stickers of "Live Animal" for you to use on the box. Carriers that do not bear the USDA approval are not usually allowed for travel in an airplane.
For more convenience, you may also have to check if the carrier provides a dish or water bottle for your pet's use. While it is not recommended that your pet should eat before and during the trip, you may have to provide water in its carrier to quench its thirst and make your dog feel more comfortable.
Some of the Best Choices
To narrow down your search for a good carrier for your pet, some of the best choices, so far, include the Teafco Argo carrier and the Sky Kennel carrier.
So before you look for dog carrier sizes to carry your pet in, it pays to remember these things that may help you in choosing a carrier that provides the convenience you are looking for.