Dimension of a Storage Room
A storage room is necessary when you have things that you want to keep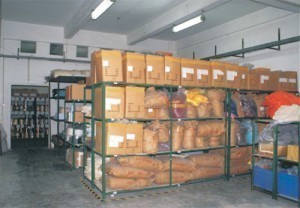 but don't use that often. Practically any room in the house can be used for this purpose. The important thing is to make sure the size is right.
Storage Room Size
A 4' x 4' room is small but ideal for students who have to store books, clothes and various school related accessories. The 5' x 5' is ideal for storing various garden tools and sports equipment. This size is also sufficient for ski equipment.
The 5' x 10' is comparable to a large walk in closet. This is the size to use if you have a roomful of furniture you want to store. It can also be used for storing patio furniture and plenty of clothes. The 5' x 10' can also store a motorcycle.
The 5' x 15' is sufficient for a couple of rooms' worth of furniture. This storage room size can also be used as an attic for people living in an apartment. Riding mowers can be kept in this room.
Larger Storage Rooms
The 10' x 10' is ideal for storing two to three rooms' worth of furniture. The generous width makes it simple to move large items. This room size is equal to half of a one car garage. The 10' x 15' storage room will be able to store furniture from a small house or apartment.
The 10' x 20' is equal to a full garage. This size is ideal for storing a car. It is also the storage room size recommended for business storage.
If you have a large vehicle or have to store a lot of equipment, a 10' x 25' room may be more suitable. If you have a boat, a 10' x 30' storage room will be sufficient. This room can also store furniture from a large house.
Keeping the Storage Room Organized
Regardless of the room's size, the contents have to be arranged carefully. Taking the time to plan means you will be able to find the item when it's needed.
If the room is cluttered, remove all the contents. The worst thing you can do is just move one item from one location to another spot. Just remove everything and start from scratch.
Take note of all the items in the room. Do you really need all of them? Throw away the things that aren't necessary. Consider putting a drawer or cabinet there. It's the best place to store small items so they don't get lost.
You can also add shelves to store various items. When you organize the objects in the room, place the ones you use most often in easily reachable places. For example, put tools on the shelves and lesser used items in the drawer. The lighting must also be adequate. Poor lighting will make item searches difficult.
Even if the storage room size is sufficient, it won't be of much use if the contents are cluttered. Just like other rooms in the house, the management of the available space is the key.