An optical disk designed to store different types of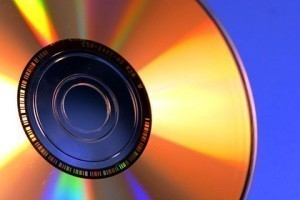 digital data, the compact disk can store up to 700MB or a maximum of 80 minutes of audio files. Electronic manufacturers Sony Corp. and Philips were credited for a major part of its development. Since October 1982, it became commercially available. Until now, it remains as a reliable standard audio physical storage medium. Besides these significant details, there are lots of other important facts to learn about it including the thickness of a compact disk.
The Thickness of a Compact Disk
The compact disk has a thickness of 1.2 millimeters. Its scanning velocity ranges from 1.2 to 1.4 m/s, while the disk diameter is 120 millimeters. It has a polycarbonate layer where data can be encoded using bumps. Meanwhile, the reflective layer is used to reflect the laser back. In order to prevent oxidation, the disk also has a lacquer layer. On top of the disk, it is possible to put a screen-printed artwork to make it more appealing. A laser beam then reads the polycarbonate disk, which is to be reflected back and be read by the CD player.
Additional Facts and Other Important Details
The compact disk comes in different logical formats. The first one is the audio CD, which was originally developed by Philips and Sony in 1980. It has a dual-channel with 16-bit PCM encoding capacity. The sampling rate per channel is measured at 44.1 kHz. At first, Sony used a disc with a diameter of 100 millimeters, while Philips designed one with a diameter of 115 millimeters.
At first, the targeted playing time of these disks was just 60 minutes. However, it was later on suggested to extend the disk capacity to a longer 74 minutes. One of the major reasons behind this move was to accommodate the recording of Beethoven's 9th Symphony, which was done by German composer Wilhelm Furtwangler as part of the Bayreuth Festival in 1951.
The additional 14-minute playing time eventually led to the change of disk size, the format of which was increased to 120 millimeters. A number of factors, such as manufacturing tolerances, logical structure and frame, can significantly affect the structure of data stored within a disk.
Today, there are various kinds of compact disks available. These include the Recording Industry Association of America-certified CD Plus and CD Extra, VinylDisc and Photo CD. Aside from these, you can also find the Super Video CD, Video CD and CD-ROM. Some of its latest variations include the ReWritable Audio CD, High Speed ReWritable CD and High Capacity Recordable CD.