A popular and useful blog publishing system developed by Pyra Labs in 1999, Blogger offers a website for computer users who want to create blogs. When Google Inc. acquired Pyra Labs in 2003, users started to use the premium features of B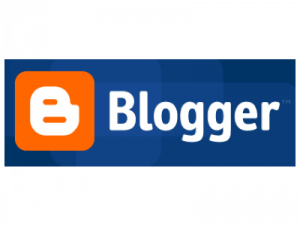 logger free. After a year, Google acquired Picasa and the company added a photo-sharing feature on Blogger to enhance the writing experience of users. At the same year, Google included other interesting features on the page like private archive pages and attractive templates.
A redesign initiative was launched on May 9, 2004, which attracted thousands of writers to the site. To know how big Blogger is, it is important to have ideas about the number of blogs a writer can make, the different page sizes, the number of labels and pictures a person can post as well as the maximum number of people who can contribute to an article.
The Size of Blogger
How big is Blogger? The maximum size of the main archive page of writers is a megabyte. The minimum number of distinct labels a writer can post in an article is 20 while the limit is 2,000. The total storage capacity of the web album feature of Blogger is a gigabyte. However, writers who use Blogger Mobile to post photos on the site should limit the size of pictures to be posted to 250 kilobytes. Lastly, the maximum number of members who can post remarks or comments on an article is 100.
Additional Facts and Other Interesting Details
The size of Blogger can also be determined by identifying the various features of the site. The number of features of the site is around 30 to 40. Some of the basic features of the publishing system are font modifications, link alteration and web feed options. The other features of Blogger include template customization options as well as multiple author support and group blogging features.
The website can be accessed in different nations including the United States and Philippines. However, the site was blocked in some countries due to infringement and copyright issues. Some of the countries where users cannot access Blogger include Myanmar, Iran and the People's Republic of China.
As one of the products of Google, it is important for Blogger users to create an account at Google. Writers can promote their works by sending links to their friends through Gmail. Above all, writers can also post advertisements on their pages using the AdSense feature of Google.