Going through the carpet sizes to make a choice on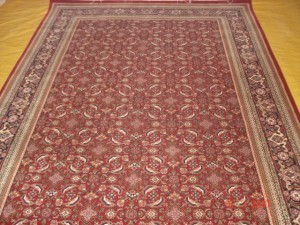 what to spend your money on can be confusing. To find what is perfect for your home or office, it may help if you choose by taking your preferences into consideration rather than merely buying on impulse or because a certain carpet model is inexpensive than other carpet types.
To help you see what's in store for you, here are some of the most common carpet types and sizes that may suit your needs:
The Loop Carpet
Also referred to as the "level loop," this type of carpet is created from uncut loops of similar height. These loops provide a durable and resilient carpet surface. Because of its durability, many homeowners choose this among other types.
Here are the various sizes that are offered: 157 by 396 centimeters; 50 cm by 50 cm (equivalent to 19.69 inches by 19.69 inches); and 40 by 60 or 45 by 65 for measurements in feet.
The Multi-Level Loop Carpet
Another popular item among homeowners is the multi-level loop carpet. Unlike the loop carpet, this type use loops of different heights. Although it is not that resilient to possible tracking marks, many carpet owners say that this is softer and more comfortable to use.
The carpet sizes for this type are: 50 by 50 centimeters with a thickness of 4.2 mm is considered to be a good choice by many. Others opt for measurements having around 12' for its width (equivalent to 3.66 m) or dimensions at about 18 inches wide by 35 inches long (or 45.7 cm by 88.9 cm).
The Saxony Carpet
Made from strong yarn, this carpet has a textured look and is perfect for using as an elegant and decorative item in your own home or office. Versatility and durability are two of its best features.
When you look for this in stores, you may find some of these measurements: 7'10" by 13'or at about 4 m wide. Some have specifications at about 1.91 m by 2.14 m.
The Casual Carpet
Among the casual carpet types in the market, a good choice is the Cable which is made with twisted yarns. This material makes this carpet type a soft, comfortable, and durable carpet to use that you can lie on it and read a book or watch TV programs with family and friends.
The various sizes include: About 5'3" by 7'6" for some casual carpets around, around 7'10" by 10'10" for others, or 7'11" by 10'4" for a number of these types. Aside from these specifications, there are other measurements available.
The Formal Carpet
The formal carpet types include the Velvet (which is also known as the "Smooth Velvet" carpet) or the Plush (or "cut pile" carpet).
The former is presented as a lush and elegant type of carpet – making it a best choice for a formal type of setting at home.
The latter, on the other hand, has a leveled form of surface. It is called as a cut pile carpet because its pile – made from yarn of similar length – can be leaned in all directions.
These carpet sizes are only some of your options. As aforementioned, you must also consider what you really need while taking note of the available measurements.