The term succulent plant is almost always equivalent to cactuses.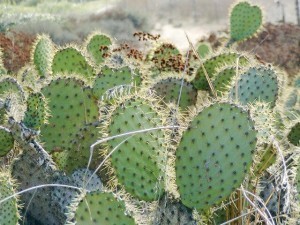 Although they are not the only types of such a characteristic, they are the most popular. That's why cactuses embody the characteristic almost instantly for everyone.
The cactus is a well-loved plant variety. There are a lot of people from all over the world who considers their cactus collection their most priced ever. The cactus group is composed of no less than 1,600 species. This means that you have lots of wonderful choices to opt for in terms of size, forms, spines, growth habits, color, and flower types.
Cactus Sizes
Cactus sizes range from a few millimeters to an enormous 20 meter height. The smallest cactus can be found in Chile. It has a scientific name of Copiapoa laui. The biggest, meanwhile, can be found in Southern Mexico. It has a scientific name of Pachycereus weberi.
In between the height range, there are numerous cactuses that are of different sizes. You can easily find one that is deemed appropriate for the specific garden area you wish to include it. Choosing your cactus according to size depends on what is permissible in the garden area you are looking at. If you want your cactus to be the prime motif of your garden, you can choose the enormous variety or you can choose the medium-sized but in a bigger population.
Other Cactus Types
Cactuses also have unique forms. Their stem shapes can be flat, spherical, cylindrical, leaflike, or creeping. Their spines can be hairy, comb-like, broad, hooked, or simply long and pointed. It is also interesting to choose cactuses according to their flowers. Some varieties sprout flowers in a short span of time while others would require a bit longer of time. Cactus flowers come in different shapes, sizes, and colors. Each cactus flower type attracts a specific kind of pollinator.
Cactuses grow everywhere. It is just a question of what grows where. Specific types grow under different climates, temperatures, and modes of existence. Some cactus species are native to a specific country. But most species can grow anywhere in the world.
Choosing your cactus sorely depends on your need and requirement. Ask the local gardener about the cactus specie that is easiest to grow in your area. That will help limit your choices of the variety that you will adapt in your home garden. After that, it is time to learn proper care and nourishment. That is to ensure that you will be able to enjoy the cactus beauty for long.