Boxing is a topnotch sport anywhere in the world. It is also an in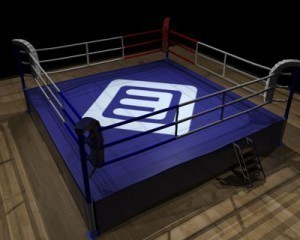 demand spectator game that people love getting into. Lately, boxing is fast becoming a favorite form of exercise.
For whatever reason, you may need to know boxing ring dimensions. Whether it is for training or for exercise, you need to know the exact boxing ring dimensions so you know that you are playing within the rules.
Before knowing boxing ring dimensions, you need to understand that different tournaments have different rules as to the size of the boxing ring. There is no one standard size. Boxing ring dimensions vary depending on the boxing outfit holding the match.
To give you an idea, a boxing ring is where a boxing match is held. It is basically a square area that is set on a platform raised a few feet off the ground. The square ring is bound with ropes attached to ring posts placed at the four corners. The ropes are about three feet high. There are different boxing ring sizes. Boxing ring dimensions vary according to amateur and professional rules. There is also an international standard for boxing rings, which are being used in matches where world titles are involved.
Standard Professional Boxing Ring Dimensions
The standard area measurement of a boxing ring is between 16 and 24 feet to each side within the ropes. The most commonly used are the ones that have an area of below 20 feet or 6.10 meters. The floor area must be padded by at least an inch of stretched canvass. The platform is usually three to four feet above the ground. The four ring posts measures about five feet from the platform. They must also be properly padded. Finally, the diameter of the ropes covering the boxing ring should not be less than one inch. Here are a few other notes about the different parts of the boxing ring:
* The Platform – The frames of the platform can be made wood or metal. If you are using it for personal use, you can opt for wood, which costs less but is sturdy nonetheless.
* The Ropes – The ropes must be evenly spaced. You can use turnbuckles or hooks to secure the ropes to the posts.
* The Floor – The platform ring's floor is required to be covered or padded with either vinyl or canvass.
* The Padding – There are required thickness for padding. If you are sticking to a specific tournament rule, you better check out the requirement first.