The biggest diamond necklace in the world is owned by rapper Lil Jon. The necklace has 3,756 round-cut white diamonds around it. The diamond has 73 carats. Valued at half a million dollars, the necklace weighs 12 lbs. It is 6 inches wide and 7.5 inches tall. On the pendant are the words "Crunk Aint Dead".
Men's and Women's Diamond Necklaces
There are many kinds of diamond necklaces. The size will depend on the style and what stones are used with the diamond. Over time, the styles have evolved. Men and women can both wear diamond necklaces.
Men's diamond necklaces usually have a more subdued appearance. Majority of the time, men's diamond necklaces have a single diamond arranged in a simple manner.
Women's diamond necklaces are more ornate and complex. It may feature a large diamond in the middle and be surrounded by small ones. The diamond centerpiece may be a large one. Or it could be made up of small pieces.
It's nice to know what the biggest diamond necklace is. But for buyers, it is also important to know the different kinds of necklaces available. Diamond necklaces are generally divided between pendants and true necklaces.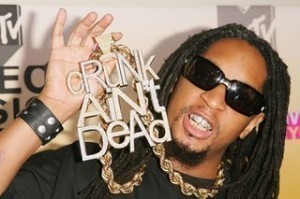 The diamond pendant is a setting that hangs off a chain. The setting ranges from simple to intricate, fancy to subdued. It may have a single stone. The diamond may also be surrounded by multiple stones. Because the chain can be removed, the pendant's looks can be changed. The pendant can have different shapes and sizes.
True necklaces and pendant necklaces have a lot in common. But the biggest difference between the two is that a true necklace is not free-hanging. Like the pendant, the necklace can be adorned in different ways.
As a rule, the whole necklace is surrounded by diamonds or other precious stones. This makes the true necklace more expensive than the pendant.
Chokers and collars are often ornate. Collars are usually comprised of big stones. The same can be said of the collars.
Collars and chokers are worn on formal occasions. Diamond necklaces are also worn during special parties, ceremonies and events. The pendant can be worn daily or casually.
Whether you intend to buy the biggest diamond necklace in the world or not, make sure you purchase only from reputable dealers. This is the only way to avoid being duped by hoaxers and criminals.