The biggest diamond heist in the world took weeks of careful planning, painstakingly poring over details to ensure that nothing amiss will happen come the big day and assembling a team of experts to take care of specific areas in the robbery.
It took very powerful men to pull-off the heist – men respected in their own fields and are popular figures in their community: Leonardo Notarbartolo and a Jewish Antwerp diamond dealer.
The scene of the crime? The Diamond District, Antwerp, Belgium. It was estimated that over a hundred million dollars' worth of diamonds and other precious items were stolen.
The whole loot has not yet been recovered and its whereabouts remains a secret up to now because Notarbartolo and his accomplices refuse to say where it is.
Notarbartolo's Calling
The suspected mastermind stole his first loot when he was only six years old. His mother asked him to get some milk and he returned home with the milk and some cash.
It turns out that the milkman was dozing off and little Notarbartolo made himself welcome to the guy's cash box.
By the time he was in elementary, he's been stealing left and right from his teachers. By his teen years, he was already stealing cars. By thirty, he has become a full-blown jewelry thief. But his style was sleek and suave – none of those sloppy, bit-player thieves.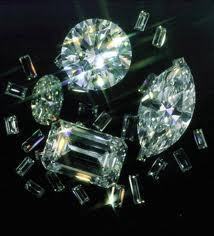 If there's one thing that Notarbartolo knew how to work, it was his charm. He presented himself as an extremely charming man, winning over the trust of rich and sometimes powerful people.
But charming or not, he knew, at a very young age; that his calling was to be a thief.
Key Players in the Biggest Diamond Heist in the World
Notarbartolo claims that it was actually the unnamed Jewish Antwerp dealer who masterminded the whole robbery. It was him who contacted Notarbartolo and hired him to lead a team of thieves to break into what was once thought as the safest place for diamonds in the entire world.
The vault, after all, was equipped with ten high-tech anti-robbery systems. Everyone thought it was impenetrable; that is, until Notarbartolo proved them wrong.
The team consisted of three Italians: someone called the Genius, who is an expert in disarming alarm systems; the Monster, who is a Jack-of-all-trades picking locks, electrician, mechanic and occasional driver; and finally, the King of Keys, who is an expert at duplicating every type of key in the world.
With this team of experts, there was no way the heist could go wrong – except if you leave incriminating evidence that the police can get hold of. The thieves eventually fell to authorities and are spending time in prison.
The Antwerp dealer who was said to have masterminded the whole thing never showed-up for the after-heist meeting with Notarbartolo and the team; and he remains at large.