How High is Mount Lhotse?
Situated at the border of Khumbu in Nepal and Tibet in China,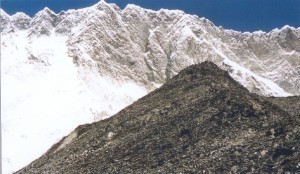 Mount Lhotse is considered the fourth highest mountain in the world. It comes next to Mount Kangchenjunga, Mount K2 and Mount Everest. It is connected to Mount Everest through the South Col. In terms of topographic prominence, it has the smallest value amongst the other 'eight-thousanders,' which is a list comprised of 14 independent mountains in the world. Aside from these important facts, there are many other things to learn about this place including the height of Mount Lhotse.
The Height of Mount Lhotse
How high is Mount Lhotse? In terms of elevation, Mount Lhotse is the fourth highest in the world, measuring 27,940 feet or 8,516 meters high. However, it ranks last amongst the different 'eight-thousanders' in terms of topographic prominence value. This place is known for its tremendous south face, which is considered the steepest face worldwide. It has seen very few ascents, some notable fatalities and numerous failed attempts.
Additional Facts and Other Important Details
One of the earliest attempts to climb Mount Lhotse happened in 1955, when Norman Dyhrenfurth led the International Himalayan Expedition. The group featured Americans Richard McGowan, George Bell and Fred Beckey. There were also two Swiss members, namely Arthur Spohel and Bruno Spirig. The Austrian members were Ernst Senn and Erwin Schneider. They also came with a Nepalese liaison officer named Gaya Nanda Vaidya, together with more or less 200 local porters.
Although they never reached the summit due to unexpectedly cold temperatures and strong winds, they successfully made a number of short films. More importantly, they were able to complete the first ever map that covered the Everest area.
The first successful ascent to the main summit of Mount Lhotse happened on May 18, 1956. It was done by the Swiss Mount Everest/Lhotse Expedition, which was led by Swiss mountaineers Fritz Luchsinger and Ernst Reiss. Meanwhile, the first ascent to the Lhotse Shar happened on May 12, 1979 in an expedition led by Austrians Rolf Walter and Sepp Mayerl.
For a very long period, the Lhotse Middle stayed unclimbed. A Russian expedition made the first successful ascent to that spot on May 23, 2001. The members of that team were Petr Kuznetsov, Alexei Bolotov, Sergei Timofeev and Eugeny Vinogradsky. Meanwhile, a Polish climber named Krzysztof Wielicki made the very first ascent of Mount Lhotse during the winter season on December 31, 1988. More than 243 climbers have reached the summit of Mount Lhotse and more or less 11 individuals have died in the area as of October 2003.