Country music has always been included in the top hits list of songs widely-listened to by audiences from all over the world. Some of the biggest singers in fact are country artists who have had hit after hit after hit and are consistently topping the album charts.
Perhaps owing to their melodious tone that is often melancholic and played on guitar strings, plus the lyrics that tug at everyone's hearts, country music remains a big player in the music industry.
Biggest Country Songs of All Time
The following is a list of some the biggest country songs of all time. Surveys of country music lovers as well as readers of the Country America Magazine plus inputs from country music critics have generated the following results:
1. He Stopped Loving Her Today, Singer: George Jones – Back in 1980, George Jones released this single and won for himself a "Single of the Year" award from the Country Music Awards plus a "Best Country Vocal Performance" in the male category.
George Jones was later included in the Country Music Hall of Fame awardees eleven years after.
2. When I Call Your Name, Singer: Vince Gill – This song won for Vince Gill a "Single of the Year" award back in 1990 and a "Best Country Vocal Performance" in the male category that same year.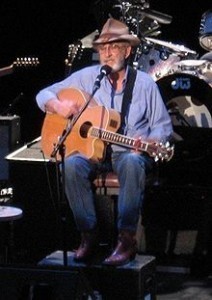 This song is a collaboration between the singer and songwriter Tim Dubois.
3. The Dance, Singer: Garth Brooks – Garth Brooks has always been a favorite country singer and this song is a testament to his popularity among country music lovers. The Dance earned for Garth Brooks a "Music Video of the Year" award back in the '90s.
4. Crazy, Singer: Patsy Cline – This song was voted as the No. 1 Jukebox Hit of All Time back in '97. It is also named as the third greatest country song in the Top 100 Country Songs back in 2003.
5. I Fall to Pieces, Singer: Patsy Cline – Again, Patsy Cline gives proof why she is considered as one of country music's greatest singers of all time. I Fall to Pieces got the twelfth highest spot in the pop charts and the sixth highest place in the contemporary charts, adult category.
Patsy Cline also received several other awards including the "Lifetime Achievement" award from the Grammy Awards and she also made it to the Hall of Fame list for country music back in '73.
Incidentally, Patsy Cline's birth name is Virginia Patterson Hensley.