Sony Playstation 3 Dimensions
The third home video game console of the Playstation product line,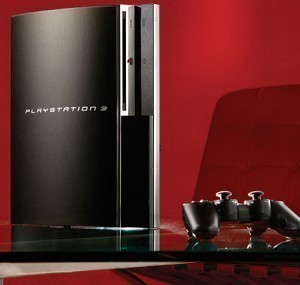 Sony Playstation 3 or PS3 is a highly advanced device competing against seventh generation game consoles like the Wii from Nintendo and the Xbox 360 from Microsoft. Unlike its predecessors, it has a unified online gaming service referred to as the Playstation Network. In addition, there are other interesting things to learn about it including the Sony Playstation 3 dimensions.
The Dimensions of the Sony Playstation 3
The standard dimensions of Sony Playstation 3 are 10.8 inches long, 12.8 inches wide and 3.8 inches high. Its major features include the use of a high-definition optical disc format, Playstation Portable connectivity as well as robust multimedia capabilities. After its initial release in Japan on November 11, 2006, it became the very first commercially available Blu-ray 2.0-compliant media player.
Additional Facts and Other Interesting Details
The official unveiling of PS3 to the public took place at the E3 2005 Conference on May 16, 2005. On November 11, 2006, it was launched in Japan. Within 24 hours after its initial launch, a total 81,639 units were sold right away. On November 17, 2006, it was released in North America. The event was marred by reports of violence including drive-by shooting with BB guns and robbery at gunpoint.
Soon after its launch, PS3 was criticized for its lack of quality launch games and high price. However, it was commended for the hardware potentials and capabilities of its system. After the victory of Blu-ray over high-definition DVD in the format competition, its reviews were better than the initial reviews. In 2008, the multimedia news website IGN considered the PS2 with the best lineup of games over Xbox 360 and Wii.
Despite the positive reviews, PS3 still received a number of criticisms. In fact, it was included in the list entitled 'The Top 21 Tech Screwups of 2006,' which was featured in "PC World." The magazine described it as incompatible, expensive and late. In addition, the multi-format video game website called GamesRadar listed the PS3 as the number one item on its list of game-related public relations disasters.
There are various kinds of accessories specifically made for Playstation 3. Some of the most notable compatible items include the Playstation Eye camera, the BD Remote as well as the DualShock 3 controllers. After it was released in North America, the game entitled 'Resistance: Fall of Man' became the number one launch game. In Europe, the most successful game titles include 'Virtua Fighter 5,' 'MotorStorm' and 'Formula One Championship Edition.' In 2008 and 2009, a number of notable titles were released for PS3 including 'SOCOM: U.S. Navy SEALs Confrontation,' 'Gran Turismo 5 Prologue' and 'Killzone 2.'