A leather sofa is a nice add-on that will define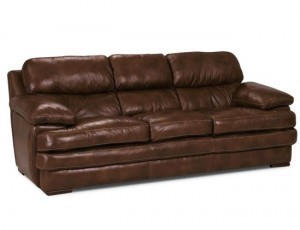 luxury and beauty in your living space. It is a good investment for smart homemakers because it is very easy to maintain. It also elevates the mood in any space into tremendous heights. It speaks of both the ultimate comfort and luxury without having to spend a fortune. If you choose the right variety, a leather sofa can give your space a designer appeal that you would love to have for a long period of time.
Leather Sofa Sizes
There are many things to consider when purchasing a leather sofa. One of the most important is the size. Leather sofas are made available in a variety of sizes as they are also available in a variety of styles and designs. It is up to you to choose what you think you need and what will fit right into your space.
One-seater leather sofas commonly measure about 93x78x72 centimeters. Two-seater leather sofas, meanwhile, can come in 140x78x72 centimeters. The biggest kind, which is the three-seater leather sofa, can be found in a size of 198x78x72 centimeters. Those measurements may change depending on the style and structure you are going for. Your manufacturer can give you a leather sofa size guide for your perusal.
Normally, you will be asked how wide you would want your leather sofa to be. Would it need to seat three people at the same time, two, or just one? You may also get a set of three leather sofas that you could use to accentuate your either living room or your entertainment room. This is usually about a three-piece set that has different width measurements
Choosing your Leather Sofa
Before deciding to shop or deciding to buy your leather sofa, it is important that you make an assessment of the space you are seeking to fill it in. If you have limited space, going for a corner model is a wise move.
Also, make sure that the style and design you are going for is appropriate with the current mood. Choose a color that will not destroy the harmony around the space. If your wall colors are muted, going for a loud style might be unwise. Still, it depends on your taste. It is your space, after all.
Lastly, check out the comfort level of your leather sofa. Before paying for it, you must try to sit on it and have a feel of the whole thing. The right leather sofa must fit, look, and feel right. That is the only way to make splurging on one a good investment.