We should all have a reliable pair of jeans in our lifetime. Jeans are very versatile. You can use them for dressing up and also for dress-down occasions where you just want to be comfortable in your outfit but not look any less stylish.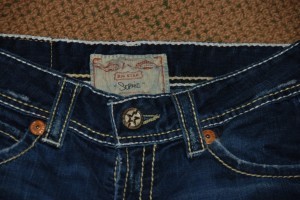 However, shopping for jeans can be tricky. That is especially because we all have different body types. There are different Big Star jeans sizes, for example, but it is more than just finding the perfect size but the perfect fit. A perfect fit is a pair of jeans that will hug your body right, showing off you curves and hiding as much of your imperfections.
Big Star Sizes
Big Star jeans are undeniably one of the most popular brands available. They come in sizes 0 to 12. Bad news for plus size women because it only has the size 12 as its biggest size.
Then again, women who can wear Big Star would love the difference it has from other jeans brands. It is available in various styles, in different shapes, and in different cuts. Each kind of style is suitable for a particular body type.
Choosing your Jeans
Not all jeans style fits all. There are styles that look good on some but do not fit as well with others. The secret to finding the perfect pair is to know your body.
Understanding your body type will make you realize what kind of jeans is most suitable for you. Baggy jeans can make add up on width and subtract on length. Boot leg jeans are ideal for those who are on the heavy side. A little flare can do wonders in making one look taller and slimmer. Dark shades of denim blue and black are ideal for those who want to look slimmer.
The secret to looking good in your jeans is finding a good cut that will fit to the shape of your body. It is not advisable for slightly overweight women to choose jeans that are too tight. It will not help hide the imperfections but even highlight them.
There are three major factors in choosing a pair of jeans. First, there is the size. You should take a size that fits you right, not too tight nor too loose. Both may destroy the kind of look you want to project. Second, there is the style. Look for a style that is well shaped to fit your body type. Third, there is the price. Of course, you must choose a price that you can afford.