Belvedere Vodka Bottle Sizes
Vodka is a popular drink that can be seen in many social events. It is a drink that was a combination of water, alcohol, and either molasses, barley, beets, corn, wheat, potato, or rye. It is clear in color but rich in taste.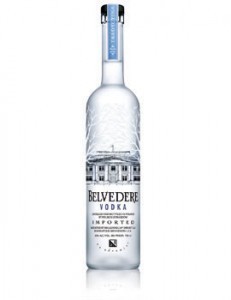 There are different vodka brands available in the market. Each brand carries a distinct flavor. The packaging or, shall we say bottling, also helps differentiate one from the other.
Different vodka brands include Absolute, Chopin, Grey Goose, Vox, Smirnoff, and the feature for the day, Belvedere.
Belvedere Vodka
Belvedere is a vodka brand that originated from Poland. In fact, it was named after the Polish presidential palace Belweder. The palace of Belweder is also illustrated on the bottles of Belvedere vodka.
This vodka brand offers different flavors from Lemon Tea to Black Raspberry to Citrus to Orange to Bloody Mary to Pink Grapefruit.
Aside from the difference in favors, there are also different bottle sizes for the Belvedere vodka. There is a 50 ml bottle, 375ml bottle, 750ml bottle, 1,000ml bottle, 1,500 bottle, 3,000ml bottle, and 6,000ml bottle.
The most common size that is picked up for parties and socializing is the 750ml bottle, which has a dimension of 15 x 6 x 12 inches. Huge bottles, especially the Magnum size (1,500ml), the Jeroboam size (3,000ml), and the Methuselah size (6,000ml) are often bought to land in a bar display.
Wine and alcohol collectors love having a Belvedere around. Aside from its unique flavor, it is also packaged nicely, making a pleasant surprise if used as a display.
Drink Up
Alcohol drinking is considered legal as you reach a specific age. Even as you do, you must know how to keep a close watch on your alcohol intake as it may increase your risks for certain medical conditions.
Anything excessive is not good. If you are talking about alcohol, it is not good for the body. One to two drinks per day is okay. But having more than you can handle, leaving you intoxicated and disoriented, is not a nice thing to aim at. Alcoholic drinkers must be responsible. They should learn how to make the alcohol get into the stomach and not into the mind.
If you are a responsible drinker, the only thing that you must be concerned about when it comes to alcohol is actually choosing the right mix. There are a host of different alcohol drinks available. Vodka is just one of the many. There's beer, whisky, tequila, and rum among others. From those alcohol drinks, there are various drink types that can be derived by creating fantastic mixes.