Different bike sizes Evan cycles vary because company produces several items. They have road bikes, mountain bikes, BMX, hybrids and many others. Here are some of their products and specifications.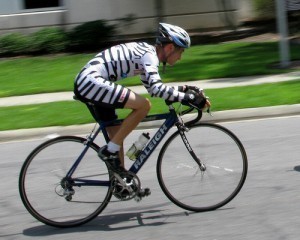 Specialized Hardrock SE 2012 Mountain Bike
The bike is available in frame sizes 15 to 23 inches. The 15 inch frame is appropriate for heights of 62 to 66 inches. The 17 inch variant is for heights of 66 to 70 inches. The 19 inch frame is for riders 70 to 73 inches. Its frame has forged dropouts with replaceable hanger, double ORE downtube and aluminum with canti bosses.
Fork specs include 80mm travel, 1-1/8″ Hi-Ten steerer and 28mm Hi-Ten stanchions. Its gears are Shimano ST-EF51-7, 7-speed shifter, Shimano 7-speed, 14-34t, 21 gears, SGS cage and Shimano Tourney, 7-speed, 34.9mm clamp, top-swing, dual-pull and rear mech. Some specs may vary depending on the bike sizes Evan cycles.
Pashley Princess Sovereign Hybrid Bike
The bike is available in 17.5, 20 and 22.6 inch variants. The 22.5 inch is for riders 71 to 79 inches. The 17.5 Inch bike is for people 59 to 67 inches. It combines traditional bike design with modern features. The frame is hand built. While the bike is stylish, it is also robustly built.
Some of its best features are a front wicker basket, dynamo-operated lights and enameled mudguards. The bike weighs around 44.44lbs (20.16kg). Other features include Alesa polished alloy rims, sturmey archer alloy hub brakes and roadster crown brazed fork.
Mongoose Logo 2012 BMX Bike
This 20 inch BMX is good for riders who are 58 to 76 inches tall. Its rear tire is 20″ x 2.0″ (rear) and 20″ x 2.25″ (front). It has a 25.4 x 250mm steel seat post and weighs 12.35kg (27.17lbs). Other features are 14G spokes. Its front hub specs are 36 hole, mongoose steel with 3/8″ axle, loose ball bearing, Weinmann AS7X 36 hole rims and Odyssey Adam Banton Grips.
Specialized Allez Compact 2012 Road Bike
There are many versions available. The 61cm variant is for 75 to 78 inch tall riders. The 52cm is for 63 to 66 inch bikers and 54cm for 66 to 69 inch bikers. Its frame specs include integrated headset, compact race design and fully manipulated tubing. The gear specs are as follows: Shimano HG-50, 8-speed, 13-26t, 16 gears, Shimano 2300 compact chainset and Shimano 2300 front and rear mechs. The shifter is Shimano 2300 STI.
Apart from the various bike sizes Evan cycles, the company also sells bike accessories, clothing, tools, helmets and bags. They also offer training.