Barbie is the universal doll. Every one who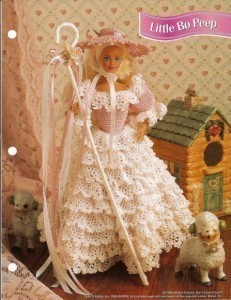 went through the little girl stage would have at least one Barbie doll or would have known what a Barbie doll is. This fashionably stylish doll has mesmerized a good size of the young girl crowd from different generations.
Barbie's popularity has come a long way from simply being a doll. She has also launched a cosmetics line, a clothing line, and several books and stage shows and movies starring her own pretty self.
The Universal Doll Has a Universal Size
The Barbie doll is pretty much the same anywhere in the world. She is 11 and ½ inches tall, made of vinyl, and dressed up stylishly. The Barbie size guide is not too difficult to memorize because there is only one standard size. The idea behind this is probably to be able to make the apparels being sold widely to fit easily.
For those who want a life-size Barbie, don't worry. There is one special version launched to feed that hunger. Yes, there's a bigger Barbie also available. It is called Supersize Barbie doll and its as tall as a small child. This is the perfect gift for Barbie collectors of all ages, don't you think?
Anyway, if Barbie is 11.5 inches tall, you wonder, how about her friends? Well, we have got details not just on Barbie size guide but on the size of Barbie's friends as well. First, there's Ken. The hunky partner of Barbie's is about 12 inches tall. Yes, he is only ½ inch taller than Barbie herself. Meanwhile, Skipper, Barbie's lovely little sister, is 10 inches tall, 1 and ½ inches smaller than her big sis. Barbie has also friends, Casey and Francie, and they measure only an inch shorter than the fashionista doll.
What Is It About Barbie?
You know how she affects young girls and even grown-ups alike. Would you care to wonder, what is it about Barbie that steals the show? First, there's her model, to-die-for persona. Everyone who has touched and played with a Barbie dreams to look like her when they become adults. Second, there is the nostalgic factor. Those who played with a Barbie as a child would most likely keep her as a collection as an adult. Third, there's the perfect size factor. You've got to give it to the creator; Barbie fits just right to anyone's hand.
Indeed, Barbie is the world's most favorite and most famous doll!