There are a couple of locations that can be included in case you are doing a world's smallest cities list. There are a couple of cities that claim to be the smallest but one thing is for sure, these cities cannot be underestimated. If ever they are limited in size or the number of people who dwells in it or both, they could have that something you must be looking for a good adventure.
For a long time, this society has billed itself the smallest city in the world. Durbuy is located along the banks of Ourthe River. Although small, it is one of the prettiest locations in the area. It is also known as the beautiful flower town.
Basically, Durbuy is a small medieval city that can be found in Luxembourg, a beautiful Belgian province. You can get there through expressways and small roads. Durbuy was very small but not until the Belgian government decided to reduce the number of small communities and make the administrative center larger. The 400 residents were blown up to thousands almost instantly because they were joined by surrounding small communities. It may no longer be the smallest city in the world but what's interesting is that it remains to be one of the beautiful places you could ever visit.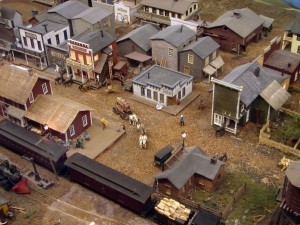 With its limited land area, there lies a majestic castle that you would not stop humming about. It was built along the river so its majesty calls for obvious attention. Durbuy also boasts a host of facilities perfect for tourists who are looking for some food adventures and leisure activities as well. Fine dining is a favorite activity among tourists. Aside from merely touring, Durbuy has also been noted as one of the best places to hold business conferences and whatnots.
According to a couple of resources, Ferdania is another small city. It is located in Saudi Arabia.
Ferdania is a very small community. It only has about ten houses, one market, one school, one police station, and one gas station. Those specifications should give you a clue as to how small it actually is.
Saudi Arabia is notable for a couple of big things. It is the center of Islam faith, with majestic mosques and huge Muslim population. Its capital city, Riyadh, carries much of the country's population with over 6.5 million residents, followed by Jeddah with close to 4 million residents. You would not think it also houses such a delicate and small city as Ferdania. But it does!