What is the Size of India?
India (also known as the Republic of India) is considered as the seventh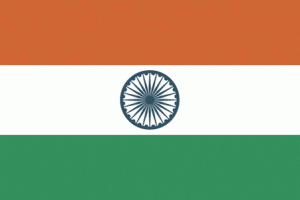 biggest country in the world in terms of area. The boundaries of the country are the Arabian Sea at the west, the Indian Ocean at the south as well as the Bengal Bay at the east. The coastline of the country measures 7,517 kilometer. The nation shares borders with various countries including the Bangladesh, Myanmar, Bhutan, Nepal and China. To know more about the geography of the place, let us look at the size of India in terms of area and population.
Geography of India
What is the size of India? According to records, the total area of India is estimated to be 3,287,240 square kilometer. It is also important to know that 9.56 per cent of the total area of the place is made up of water. The place has 28 states, which include the Andhra Pradesh, Jammu and Kashmir, the West Bengal, Uttar Pradesh, Punjab and Gujarat. Aside from the states, India has seven union territories, which are the Andaman and Nicobar Islands, Chandigarh, the Dadra and Nagar Haveli, Daman and Diu, Lakshadweep, the National Capital Territory of Delhi and Puducherry.
The country is divided into several physiographic regions. These include the Indo-Gangetic plains, the Central Highlands, the East Coast, the West Coast and the Thar Desert. When it comes to landforms, the place is known for attractive and interesting mountain ranges. Some of the popular mountain ranges in the area are the Karakoram, the Patkai, the Vindhya and the Western Ghats. Aside from these landforms, the country is popular for its numerous and outstanding islands. The famous islands in India are the Andaman and Nicobar Islands. Many tourists like to see the islands because these feature mud and dormant volcanoes.
Population and Economy
In terms of population, the number of people living in the place is estimated to be 1,198,003,000. The population density in the country is 364.4 square kilometer. About the economy of India, Goldman Sachs projected in 2007 that the country's economy will improve four times from 2007 to 2020. Even if the economic conditions in the place is improving, the national government is focusing improvements in other sectors like the health sector because the country is experiencing problems with the increasing HIV cases. In addition to this, the government also aims to reform the lagging states and at the same time discard the labor regulations in the country.