Some people prefer taking bags along instead of suitcases during a trip.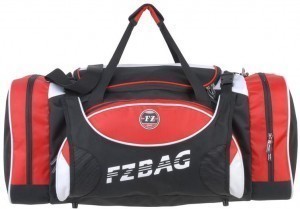 Different travel cases like this suit different purposes. They are designed to carry various items from garments to golf clubs to jewelries and accessories. Below are sample travel bag dimensions.
Stroller Travel Bag Dimensions
Stroller travel bags are great for bulky items. They measure 35 by 19 by 10 inches and easily pass as standard travel bags in airlines. The zipper runs through the top and lateral sides of the bag. This allows for easier arranging of items inside.
Jewelry Travel Bag Dimensions
Taking jewelry along during a trip may need special travel bags to protect the precious item from damage. Here are some suggested jewelry travel bag dimensions. When open, convenient travel bag measurements measure about 7 by 10 ½ inches. Some jewelry bags are designed to fold into three sections. An ideal measurement is 7 by 4 inches each section. This easily fits in most hand-carried bags or in hotel safety deposit boxes.
Men's Accessories Travel bag Measurements
To protect valuable men's accessories while traveling, it is best to keep them in an accessory traveling bag. The ideal dimensions that suit this purpose are 11 by 10 inches which folds into two. Inside are several pocket compartments closed with invisible zippers with a main magnetic closure. Travel bag dimensions for this use should be handy enough in size for easy handling, carrying, and also to suit most men's preferences for mini cases.
Garment Travel Bag Dimensions (Men and Women)
When traveling, women's garments can be placed neatly in a 50 by 24 inches travel bag. It is convenient to have the zipper run through the entire length of the bag. This is for easier placing in and taking out of clothes. A bag size of 40 by 24 inches for men's garments will do the trick, also with the zipper covering the entire length of it.
Golf Travel Bag Dimensions
Hard-Sided Case: Sizes differ according to weight. Here are samples of hard-sided golf cases. For a weight of 15 pounds, the available travel bag measurements are 16 by 13 inches with a height of 49 inches. A 17-pound golf travel case measures 12.5 by 12.5 inches and stands 51 inches tall. A staff travel case has a height of 51 inches and a base of 12.5 by 14 inches. Its weight is 17.5 pounds.
Soft-Sided Cases: Sizes also differ according to weight category. Weighing 9 pounds, golf travel bag dimensions with soft sides may measure 12 by 15 or 13 by 13 inches with a height of 50 inches. The collapsible kind weighs from 11 to 19 pounds and may measure 17 by 17 inches and stand 50 to 51 inches tall.