Trailer Dimensions are a complex issue. Usually pulled by a powered vehicle, a trailer is used as a highly effective means of transporting different types of goods and materials.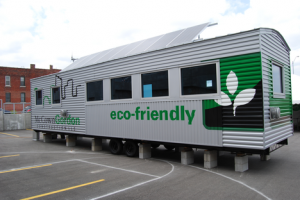 In some cases, this term also applies to mobile homes, travel trailers as well as recreational vehicles. Today, this vehicle comes in various types including the livestock trailer, motorcycle trailer and powered trailer mover. In addition to all these interesting details, it can also help a lot to know the different trailer dimensions.
Trailer Dimensions – A Closer Look
The sizes of trailers vary. In the U.S., semi-trailers are common, which usually measure 53 feet or 16.15 meters long or less. In terms of height, these vehicles are often close to 13 feet or 3.96 meters. Aside from these, there are also travel trailers, which are subdivided into pop-ups, mid-range and larger travel trailers. Pop-ups are smaller, the length of which are supposedly less than 18 feet or 5.5 meters. Meanwhile, the mid-range version is bigger with an average length somewhere around 18 to 25 feet or 5.5 to 7.6 meters. On the other hand, larger versions have sizes somewhere between 25 feet and 40 feet or 7.6 to 12 meters long.
A motorcycle trailer is used to carry things at the back of a motorcycle. Likewise, this term also pertains to a specific type of trailer that is attached to vehicles for the purpose of carrying motorcycles. Compared to other kinds of trailers, this is smaller. It must not be wider than 3 feet and 3 inches or 1 meter. At the same time, it must not exceed the length limit of 8 feet and 2 inches or 2.5 meters. In terms of weight, it must not go beyond the limit of 330 pounds or 150 kilograms.
Additional Facts and Other Interesting Details
Another type of trailer is used for hauling horses and cattle. Aptly referred to as livestock trailer, it has an enclosed bottom and slight openings particularly in the eye level of animals for ventilation purposes. Bigger horse trailers have additional features such as cooking facilities, bathrooms and sleeping areas.
One of the important aspects of trailers is stability. Two crucial factors that affect trailer stability are tongue weight as well as the location of the center mass. In addition, it is also good to consider the moment of inertia. In order to compensate for improper loading, people need to equip their trailers with the special Trailer Stability Program. Some types of trailers need to have brakes such as overrun brakes, air-operated breaks as well as electrically operated brakes. So, when getting ready to tow, trailer dimensions are a primary factor.