Television dimensions, especially the thickness, have been reduced drastically. This is in contrast with the screen size, as they have increased tremendously. Here are some of the models you will see. There are many others; these are just some of them.
Panasonic VIERA TC-P50GT30
The Panasonic VIERA TC-P50GT30 measures 29.7" x 46.4" x 13.2" (H x W x D) with the stand. It weighs 65 lbs. Without the stand, the measurements are 28.3" x 46.4" x 2.3" (H x W x D). The weight will be 56.3 lbs.
The screen size is 49.9 inches. The resolution is 1,920 x 1080 pixels. Its connections include HDMI, USB, wireless LAN adaptor and an optical digital audio output.
The set is Energy Star compliant and has a multi-language menu (French/Spanish/English). There is a jpeg image viewer. Mp3 playback is also included. Its speaker system has 20W power and surround sound.
Samsung PN42C450
Minus the stand, the television dimensions are 40.6 x 24.8 x 2.7 inches (W x H x D). The weight is 38.6 pounds. With the stand, the size is 40.6 x 27.7 x 11.2 inches (W x H x D). It will weigh 43 lbs. The screen size is 42 inches.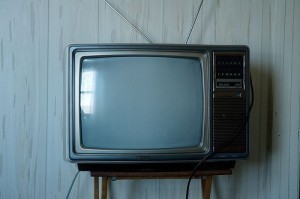 The SRS TruSurround HD is designed to provide sound that is of digital quality. The PN42C450 has support for multichannel sound (MTS) and second audio program (SAP).
This TV also has a Game Mode. When set, the image displayed is sped up. The dark sectors are enhanced as well. This mode also improves the game sounds. The ConenctShare feature allows for easy connection of digital cameras.
LG 42PJ350
Minus the stand, the TV measures 38.9 x 24.3 x 2.2 inches (W x H x D). The weight is 44 lbs. With the stand, the dimensions are 38.9 x 27.1 x 10.2 inches. The weight is 47.6 lbs.
The screen size is 42 inch class (41.6 inches diagonal). The resolution is 1024 x 768 (720p HD). The brightness is 1500 cd/m2 (candela per square meter). The dynamic contrast ratio is 3,000,000:1.
The audio output is 20 watts (10W x 2). It has a 2-way, 4 speaker system and a Dolby Digital decoder. It has an HDMI, PC input and digital audio output. There are also other connectors built in the set.
The television dimensions are expected to get bigger and their features are also expected to improve. With the intense competition, the prices are also likely to go down.